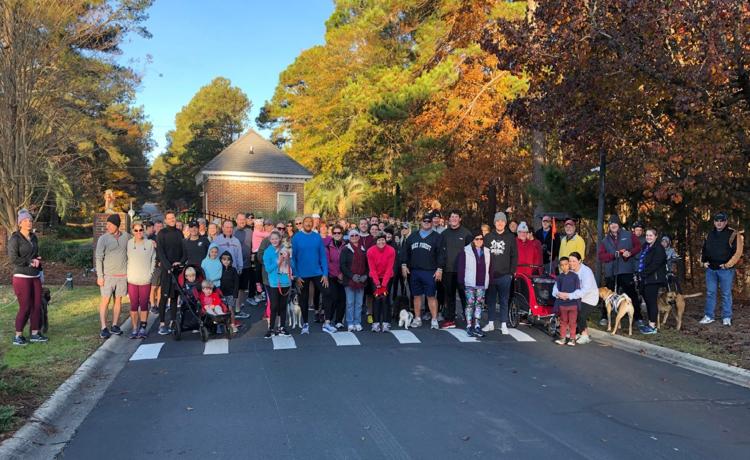 About 80 residents, family members and friends — plus 17 dogs — in Northeast Columbia's Longcreek neighborhood started their Thanksgiving celebration on the right (and left) foot early Thursday morning by walking and running for Harvest Hope Food Bank.
Participants in the 16th annual Gobble Go "paid" two cans or boxes of food each to walk, run, bike or push strollers on routes from 1 to 5.5 miles around Longcreek and Windermere's rolling hills. The noncompetitive event has grown every year despite having no racing bibs, timers or t-shirts.
Several hundred pounds of food were collected for Harvest Hope. Organizers estimate the event has contributed more than a ton and a half of food to the food bank over the past 16 years.