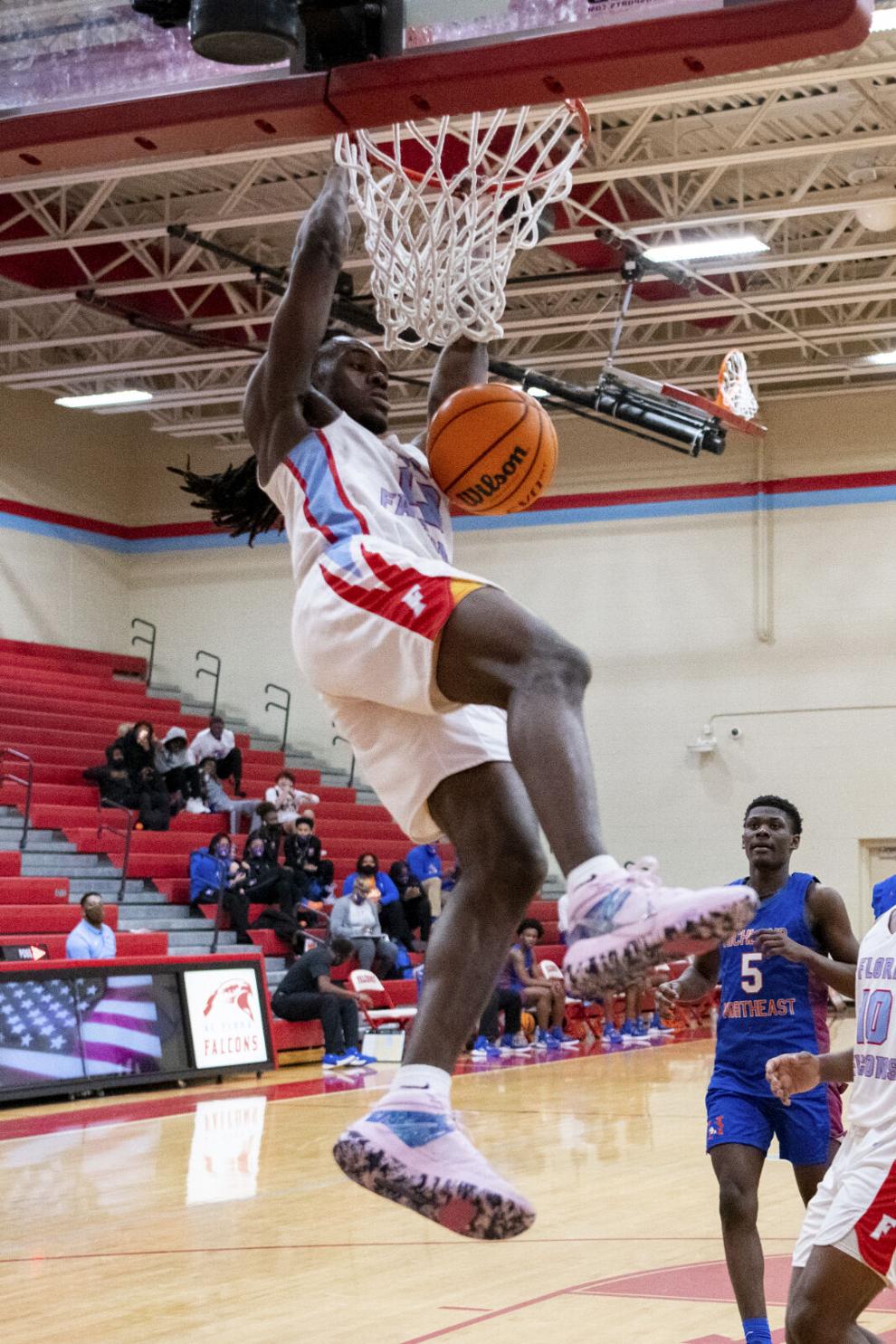 It's "1 versus 2" in Class 4A at 6 p.m. Monday in Columbia when Irmo visits AC Flora in a first place matchup in Region 4-4A.
The undefeated Falcons (10-0, 6-0) won the first meeting against the Yellow Jackets (9-5, 6-1) 51-45 on Jan. 19. A victory would put AC Flora in the driver's seat for the region title with three games remaining after Monday.
Both teams each have two games left against Dreher, who are 3-1 in region play.
AC Flora remains one of four Midlands teams ranked atop its respective classification. Ridge View boys has already clinched its region title, Gray Collegiate boys can clinch the Region 3-2A title with a win at Newberry on Feb. 16 and WJ Keenan girls are undefeated in Region 4-3A.
SC BASKETBALL COACHES ASSOCIATION TOP 10 POLL
(BOYS)
CLASS 5A
1. Ridge View
2. Dorman
3. Mauldin
4. Dutch Fork
5. Goose Creek
6. Riverside
7. Byrnes
8. Carolina Forest
9. Gaffney
10. Blythewood
CLASS 4A
1. AC Flora
2. Irmo
3. Aiken
4. South Pointe
5. Easley
6. Hilton Head
7. North Myrtle Beach
8. Hartsville
9. Travelers Rest
10. South Aiken
CLASS 3A
1. Bishop England
2. Wren
3. Dillon
4. Oceanside Collegiate
5. Marlboro County
6. Mid-Carolina
7. Seneca
8. Orangeburg Wilkinson
9. Berea
10. Woodruff
CLASS 2A
1. Gray Collegiate
2. York Prep
3. Christ Church
4. Landrum
5. Wade Hampton
6. Greer Middle College
7. Legion Collegiate Academy
8. Andrew Jackson
9. Eau Claire
10. Crescent
(GIRLS)
CLASS 5A
1. Clover
2. Sumter
3. Ridge View
4. Summerville
5. Rock Hill
6. Goose Creek
7. Woodmont
8. Dorman
9. JL Mann
10. JF Byrnes
CLASS 4A
1. Westside
2. Greenville
3. North Augusta
4. Greer
5. Westwood
6. South Pointe
7. Catawba Ridge
8. Irmo
9. Bluffton
10. May River
CLASS 3A
1. WJ Keenan
2. Bishop England
3. Southside
4. Lower Richland
5. Camden
6. Blue Ridge
7. Emerald
8. Clinton
9. Wren
10. Chapman
CLASS 2A
1. Christ Church
2. Marion
3. Saluda
4. Woodland
5. Phillip Simmons
6. Latta
7. Mullins
8. Andrew Jackson
9. Blacksburg
10. Chesnee
(PHOTO | AC FLORA BOOSTER CLUB)