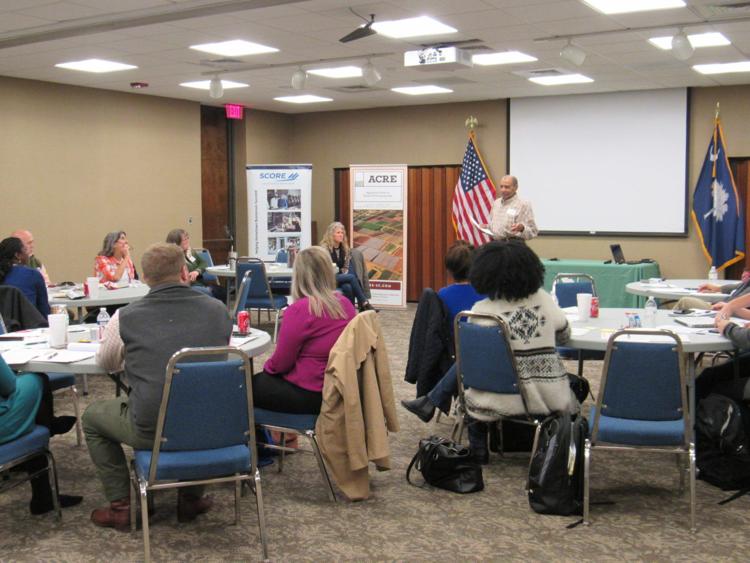 The Agribusiness Center for Research and Entrepreneurship (ACRE), in partnership with Clemson Cooperative Extension, is accepting applications for the third annual curriculum program for agribusiness innovators.
"Over the past three years, our ACRE program has helped dozens of entrepreneurs take their agribusinesses to the next level, boosting innovation and showing the ingenuity of South Carolina agribusiness," said commissioner of agriculture Hugh Weathers.
An overview of business planning and management including pre-planning, marketing, pricing, cost of production, profitability and financial statements are offered in the six-session program.
Participants will pitch their business plans to an agribusiness panel for the opportunity to be awarded $5,000 ($25,000 total in awards).
"The ACRE curriculum program introduces business planning processes and management skills for starting a successful agribusiness," said Dr. Nathan Smith, Clemson Extension economist and agribusiness program team leader.
Applications are available online and are due by Sept. 28. Qualifying applicants must be South Carolina residents and have an agribusiness idea or product prototype. Those selected for the program must attend virtual class sessions on Oct. 6, Oct. 13, Oct. 20, Nov. 3 and Nov. 10 and the virtual pitch day Dec. 8. Classes will be taught by Clemson's Agribusiness Program Team.
Those interested in applying should contact Kyle Player at kplayer@scda.sc.gov or Nathan Smith at nathan5@clemson.edu.