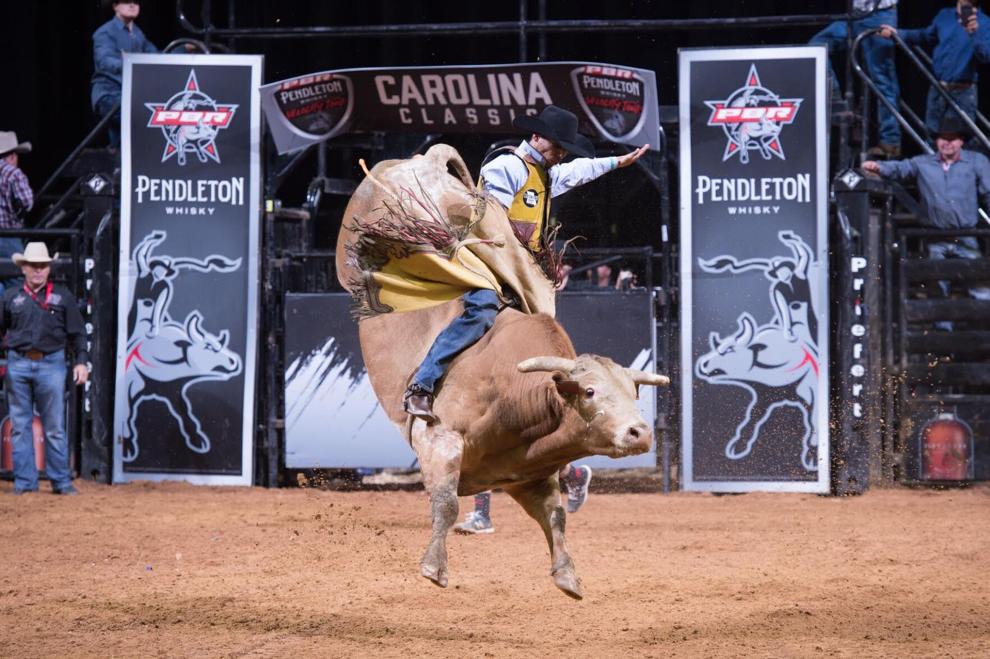 The nation's top bull riders are headed to the Capital City.
The Professional Bull Riders will perform at Colonial Life Arena Aug. 7 as part of the Pendleton Whisky Velocity Tour's Carolina Classic.
Bull riders will match their skills against the sport's highest-rated bovine athletes. Fans will get to see the battle up close in Columbia for the first time in two years.
In 2019, the league's fastest growing tour showcasing America's Original Extreme Sport debuted in Columbia, with Alan de Souza going a flawless two-for-two to capture the victory at the Carolina Classic.
All 40 competing riders will attempt one bull ride each in Round One. Following the opening round, the Top 15 will then advance to the championship round, where they will attempt one final bull, all in an effort to be crowned the event champion.
While the PBR Pendleton Whisky Velocity Tour has made just one prior trip to Columbia, the developmental Touring Pro Division has a rich history in the Palmetto State. Those winners include Nick Landreneau (2005 – Sulphur, Louisiana), Buckshot Morrison (2007 – Vero Beach, Florida), Travis Sellers (2009 – Tishomingo, Oklahoma), Josh Koschel (2011 – Greeley, Colorado), and Cody Martin (2012 – Trinity, North Carolina).
This is the 14th Velocity Tour event of the year. So far in 2021, the PBR Pendleton Whisky Velocity Tour Championship has seen the top three riders in the series standings separated by a mere 12 points.
Austin Richardson currently holds the No. 1 rank, winning one Velocity Tour event and registering two additional Top-10 efforts across four events. The 21-year-old Texan leads No. 2 Paulo Ferreira Lima by a slim 8.67 points and No. 3 Michael Lane by 11.5 points. Lane has deep ties to the region, born in Virginia and a current resident of North Carolina.
More information about the event is available HERE.