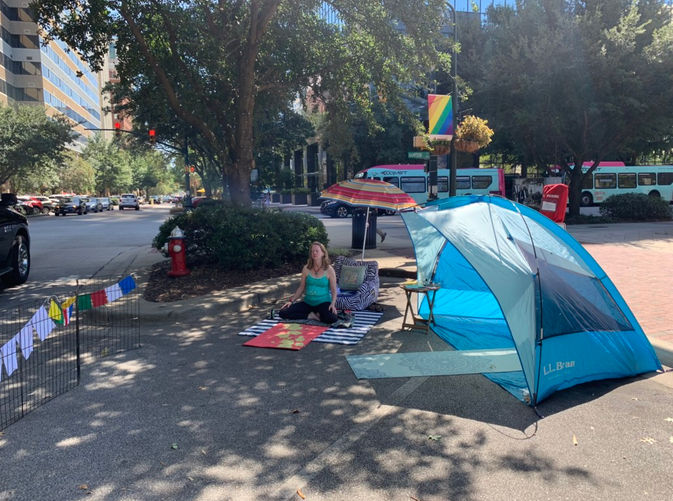 Parking was even harder to find than usual on Main Street in Columbia Friday, but in this case it was by design.
The city participated in the fifth annual Park(ing) Day, in partnership with the South Carolina Chapter of the American Society for Landscape Architects and One Columbia for Arts and History.
The event, promoted nationwide by the American Society for Landscape Architects (ASLA), encourages people to transform parking spaces into temporary miniature public parks. The ASLA maintains that metered curbside parking results in increased traffic, wasted fuel and additional pollution.
Columbia's Park(ing) Day featured parking spaces along Main Street from City Hall to the State House changed into mini-parks created by Richland Library, the Columbia Police Department, the South Carolina Department of Health and Environmental Control and many more.
Themes included poetry, karaoke, healthy eating, board games, aquatic fun (with some imagination required) and others.
According to the city's website, "the mission of Park(ing) Day is to call attention to the need for more urban open space, to generate critical debate around how public space is created and allocated, and to improve the quality of urban human habitat… at least until the meter runs out!"
More information on Park(ing) Day is available at ASLA.org.