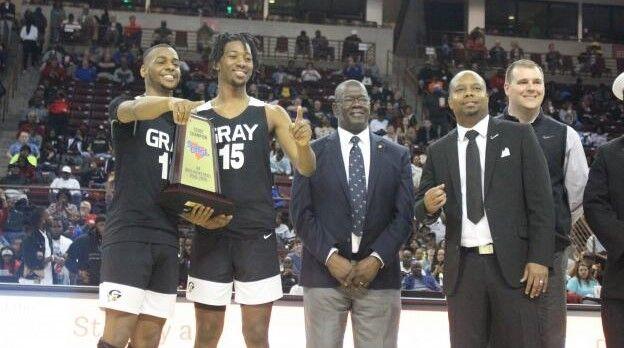 COVID-19 continues to make life difficult for Midlands teams.
Gray Collegiate Academy learned boys' basketball coach Dion Bethea tested positive for the virus Monday. He said he's mostly felt asymptomatic and hopes to return for the post-season following a 14-day quarantine.
The school also cancelled Monday's home game against Columbia. The top-ranked and three-time defending Class 2A champion War Eagles (12-4, 6-0) were slated to finish the season with two games this week with Newberry and one next week against Eau Claire.
Bethea has led the program since its inception and looks to return for the post-season as the War Eagles seek to become the fifth team in SC High School League history to win four straight state titles.
Assistant coach and former University of South Carolina standout Brandon Wallace and Junior Laurie will take over for Bethea.
AC Flora also announced Tuesday's game against Dreher will be moved to Friday. The top-ranked Falcons are currently in a quarantine which will end this week.
The schools' girls' teams will play each other Tuesday and Friday.
Another schedule change has the Lexington boys at home at 6 p.m. Tuesday against Westwood.