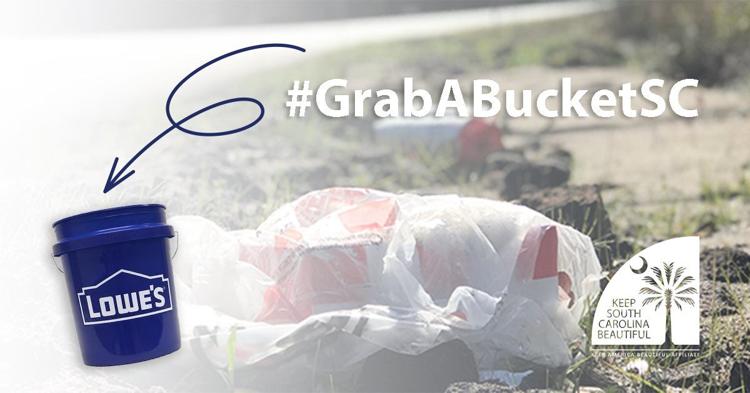 A new campaign is offering people all over South Carolina a chance to make the Palmetto State cleaner while staying at a safe social distance and having a little fun along the way.
Palmetto Pride's Grab a Bucket drive is officially underway and will continue through Oct. 18, and joining in costs nothing at all.
Anyone can contact a local Keep South Carolina Beautiful affiliate (in the Columbia area, Keep the Midlands Beautiful) to receive a free bucket, or simply use a bucket they already have.
The next step is to fill the bucket with litter from anywhere in your community and deposit the trash in a proper garbage (or recycling if appropriate) bin.
Then comes the fun part: sign and date the bucket with a permanent marker and post a photo of you holding it on social media, using the hashtag #GrabABucketSC, and report your accomplishment to Palmetto Pride or your local affiliate.
Finally, pass the bucket on to someone else who wants to join the challenge. Palmetto Pride has been fighting litter in South Carolina for 20 years, and in the process has worked with more than 588,000 volunteers to clean up more than 71 million pounds of trash from the state's roads, parks, and other areas.
More information is available at palmettopride.org.