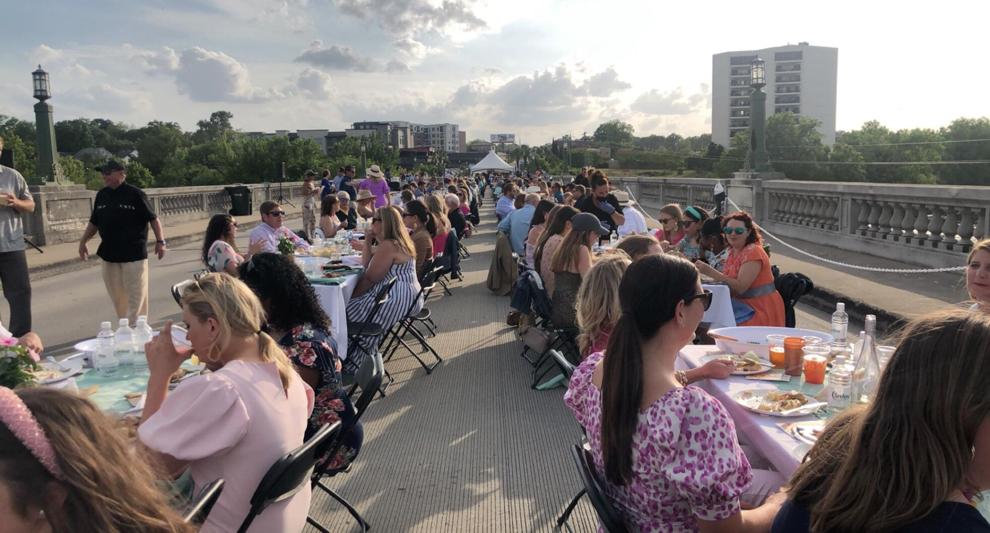 Officials from Carolina Together, the nonprofit in charge of carrying out the Gervais Street Bridge Dinner, made the announcement Wednesday that the October dinner will be canceled.
"Over the course of the past several weeks, it has become evident that our community needs our support in the battle of COVID-19," Carolina Together officials said in a statement. "As we are all trying our best to navigate the current health climate, along with variants such as delta specifically, our hope is to be a solution to the issue by being conscious and proactive in order to keep our community safe and well. As a result, the decision has been made to postpone the October 10 Gervais Street Bridge Dinner."
A spring Gervais Street Bridge Dinner was held in May with adjustments in place to accommodate COVID-19 protocols. Changes included ticket purchase requirements for a table versus an individual seat, more widely-spread table placement, temperature checks at the door, and mask requirements when not eating or drinking.
Carolina Together representatives considered May's dinner as the "make-up event" after  the 2020 cancellation. Marketing and communications director Neil Boone said the decision to postpone the fall event did not come easily, but they felt it was important to make the call as early as possible.
"There are so many moving parts in it, just looking at the whole scope of things, it's wiser to make the decision now than to wait until the last minute," he said.
The time frame for nominating beneficiaries for the October dinner closed Aug. 31. Boone said the 11 winners will be announced at a later date, and will become the beneficiaries for next year's dinner.
Tickets were to go on sale at 3 p.m. Wednesday. The nonprofit plans to hold the next dinner in October of 2022. No word yet on an official date.
Additional updates will be provided on the Gervais Street Bridge Dinner Facebook page.