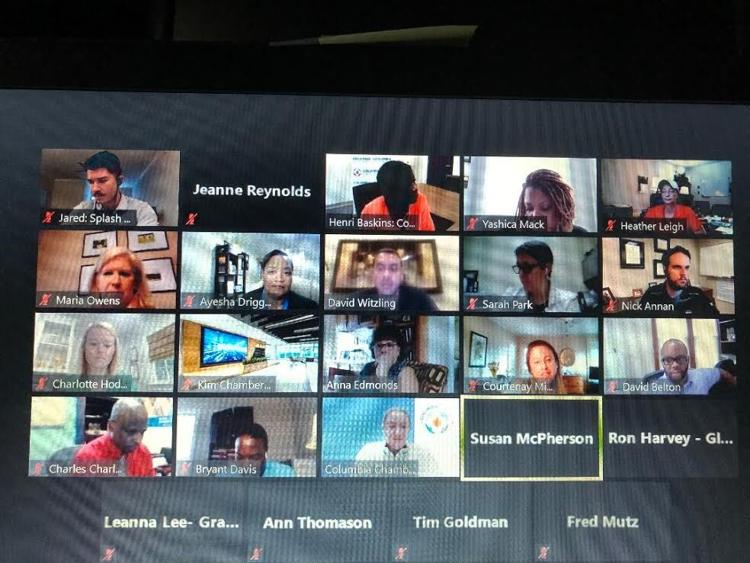 Don't take your foot off the gas: What you do now will determine how you come out of the pandemic and succeed in 2021.
That was one of the messages small business owners heard Tuesday at a combination in-person and online meeting of the Columbia Chamber of Commerce's Northeast Connection and Small Business Breakout. The group of local small business owners, educators, nonprofit organization leaders and government agency representatives convene monthly — mostly virtually this year — to network, share ideas and offer encouragement in a tough economy.
Start with a positive mindset, advised attendee Carolyn Brown.
"A lot of people think 2020 has been a disaster, but there have been upsides," Brown said. "For one thing, a lot of us were forced to learn new technology and get good at new things."
Another positive change for small business has been consumers' renewed interest in postal mail, said Todd Cockrell of Sun Solutions. "People are reading again and are eager to get mail. A lot of small businesses are seeing success using post cards to drive people to their websites."
Other advice the group shared included:
-Devote 15% to 20% of your time to working on your company, not just for your company. Evaluate your processes and see what you need to do differently to enhance your business and keep it growing.
-Use a blend of traditional and digital media to promote your business. Don't rely on only one avenue to reach customers.
-Make sure your employees are happy. If they're not, your customers can tell and they won't be happy, either.
-Find a mentor or be one to someone else. "You don't have to be an expert in everything to help someone else," Brown said.
-Take time to unplug and do things for yourself. If you have vacation time due, use it.
-Try something new. "We've got to invent what we want to see in the new world," Cockrell said.
Learn more about free online sessions for small businesspeople and other services on the chamber's website.