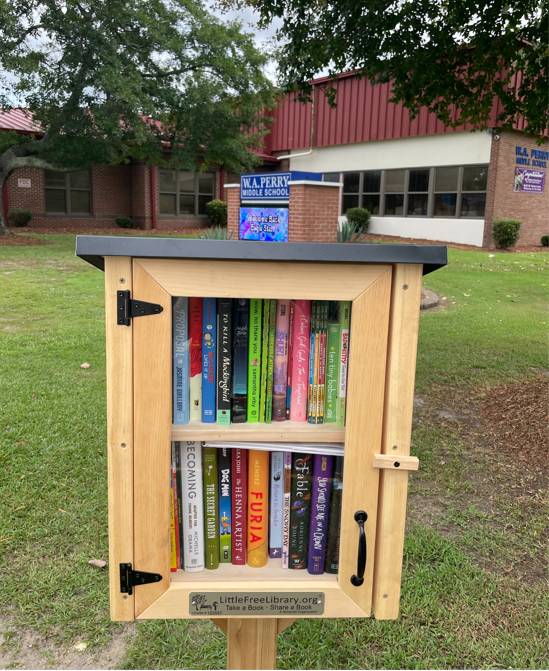 Students at W. A. Perry Middle School will now have a new little place where they can grab a book. Members of the Columbia Capital Rotary Club installed a Little Free Library on on the school's campus last month. The installation partnership is in conjunction with Richland School District One and the Rotary Foundation.
One of the rotary's seven areas of focus includes supporting education and worldwide literacy. The Columbia Capital Rotary Club is working to support local literacy with the new addition in the community.
W. A. Perry Middle Principal Dr. Robin Coletrain thanked the Columbia Capital Rotary Club for their donation. "I believe all people are empowered when the opportunity to discover a personally relevant book to read is not limited by time, space or privilege," Coletrain said. "This is a welcomed addition to our school community. I can't wait to see our community continue to be engaged in the love of literacy."
The rotary's immediate past president, Ben Carlton, said they appreciate the opportunity. "We, collectively, and I, personally, hope this small project helps support a love of learning, a passion for exploration, and a spark for imagination for many years to come."
The Little Free Library will be maintained by the Columbia Capital Rotary Club.