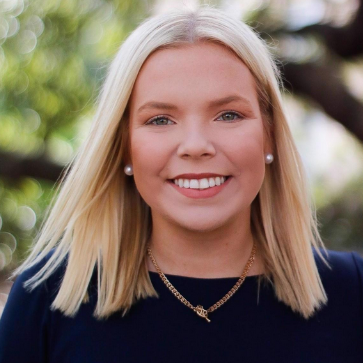 International students studying in the U.S. will have to leave the country or risk deportation if the universities they attend switch to exclusively online classes, according to a statement by the Immigration and Customs Enforcement (ICE) Monday. The new modifications by the Student and Exchange Visitor Program (SEVP) will affect the temporary COVID-19 exemptions for international students on student visas taking online-only classes.
UofSC Student Body President, Issy Rushton, made history last fall when she was elected the first international student body president at the university. If classes are moved online, she faces possible deportation back to Australia.
"The United States is home for me. I have a lease, a drivers license, a car, furniture, friends & a life in this country. This decision is terrifying, appalling and overall, devastating. The University of South Carolina is my home and I would never want to leave," said Rushton.
Aside from potentially losing her large financial and emotional investment in the U.S., Rushton described the uncertainty the legislation may create for future international students. "I think the legislation is incredibly frightening & meant to ensue confusion among the international student population. Along with educational programs, volunteer events, and student organizations, we have a residential hall that is dedicated for the inclusion of international students in our community."
Rushton also expressed concern that international students may be discouraged from applying to U.S. universities and reaffirmed how essential they are to the student body as a whole.
"As the first international student body president of the university, there wasn't a precedent for inclusion among leadership roles such as SBP on our campus. I believe this regulation will not impact students who strive for leadership roles but it is likely to discourage students from even applying to US institutions. This regulation insinuates that international students are not an essential part of our student body. In my experience however, I know that we are."
College of Charleston Student Body President, Jeremy Turner, tweeted his support for Rushton Tuesday night. "My heart goes out to @UofSCSGPres. She is not only an amazing leader, but was incredibly kind to me when I was first elected SGA President and shared a lot of ideas with me. President Rushton and all of our international students make our universities great," the tweet read.
This comes after Turner's administration wrote an open letter to CofC President Hsu expressing their concern about the new policy and maintaining diversity on their campus.
When asked about UofSC President Bob Caslen's response to the new modifications, Rushton said, "President Caslen is a fierce supporter of the student body and I know that he will be dedicated to safeguarding the international student population in all decisions."