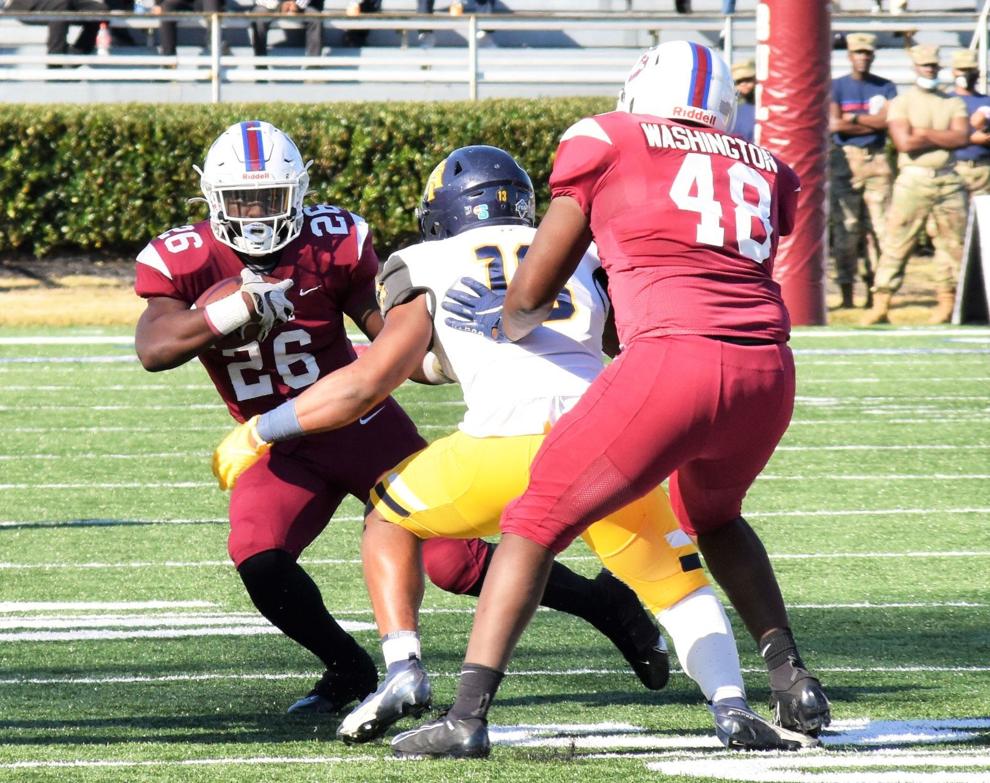 Several Midlands graduates will appear on national television Saturday, Dec. 18.
The S.C. State football team faces Jackson State in the sixth annual Cricket Celebration Bowl.
The contest, pitting the Mid-Eastern Athletic Conference and Southwestern Athletic Conference champions against each other for the Black College Football national championship, will take place at Atlanta's Mercedes-Benz Stadium (home to the NFL's Atlanta Falcons, the Peach Bowl and the SEC Championship Game). The broadcast starts at noon on ABC.
The S.C. State roster has 23 players from Richland and Lexington County schools. Leading the way out of the backfield is freshman Kendrell Flowers, whose 811 rushing yards to go with 10 touchdowns ranked third in the MEAC.
In his last contest, Flowers rushed for a career-best 170 yards and a touchdown in the 31-21 victory over Norfolk State to clinch the outright MEAC title. A transfer from Wake Forest, Flowers has three remaining years of eligibility.
Helping to open holes for Flowers up front are a pair of Midlands offensive lineman. Freshman Nick Taiste of White Knoll was a second-team All-MEAC selection at left tackle and redshirt freshman Bryan "Cam" Johnson of Dutch Fork made the third team at left guard.
"It's a pretty good deal when you get freshmen that can play for you on offensive line," South Carolina State head football coach Buddy Pough said.
Key reserves on offense include Spring Valley High School graduates quarterback Quincy Hill and tight end Deprince Haynes and wide receiver and Ridge View High School graduate Jordan Smith.
On defense, Irmo High graduate Zafir Kelly was the team leader in interceptions and was named first-team All-MEAC. The senior Bulldog, who graduates Friday, was hobbled late in the season by an ankle injury. He's expected to play at full strength Saturday.
Defensive lineman Patrick Godbolt was an All-MEAC honorable mention and is one of three Blythewood High School players on the roster (linebacker Darian "DJ" Hutcherson, offensive lineman Brandon Tucker and athlete Bryson Boone).
Another White Knoll graduate, redshirt sophomore Shaheem Haltiwanger, has 19 tackles and a sack in nine games as a starting defensive end.
This is the first-ever meeting between the Bulldogs and Tigers, two programs that each have four Pro Football Hall of Fame inductees. S.C. State's Pough is in his 20th season at his alma mater, while this is the first season at Jackson State for head coach and Hall of Famer Deion Sanders.