Monster Jam will return to the Colonial Life Arena Apr. 9 through Apr. 11. According to the announcement of the event, the monster truck show will feature "a mix of high-flying action and four-wheel excitement."
Those who are Monster Jam preferred customers will be able to purchase advance tickets starting Tuesday. Tickets will go on sale to the general public on Mar. 16. Fans can still sign up to become a Monster Jam preferred customer for free and get exclusive access to the pre-sale offer code.
In the event announcement, officials wrote:
"Monster Jam is enthusiastic that fans are eager to attend a live event with family and friends and feel confident about their safety and well-being, as shown in multiple surveys. In order to meet and exceed those expectations, Monster Jam has implemented enhanced health measures to help ensure the highest standards of wellness when it comes to today's live experience."
Colonial Life Arena's seating capacity will be reduced at to a pod seating structure, allowing family and friends to safely enjoy the shows while social distancing from other groups in attendance.
Additional information about Colonial Life Arena's safety policy can be found online. As an additional precaution for fans, face coverings are required for those age 2 and older, unless otherwise exempted by law.
The Monster Jam Pit Party will return in Columbia Apr. 10 and 11 with limited capacity and enhanced safety measures. During the Pit Party, fans can see the monster trucks up close, watch live pre-race interviews and participate in Q&A's with the drivers, get pre-signed autograph cards, take pictures and more.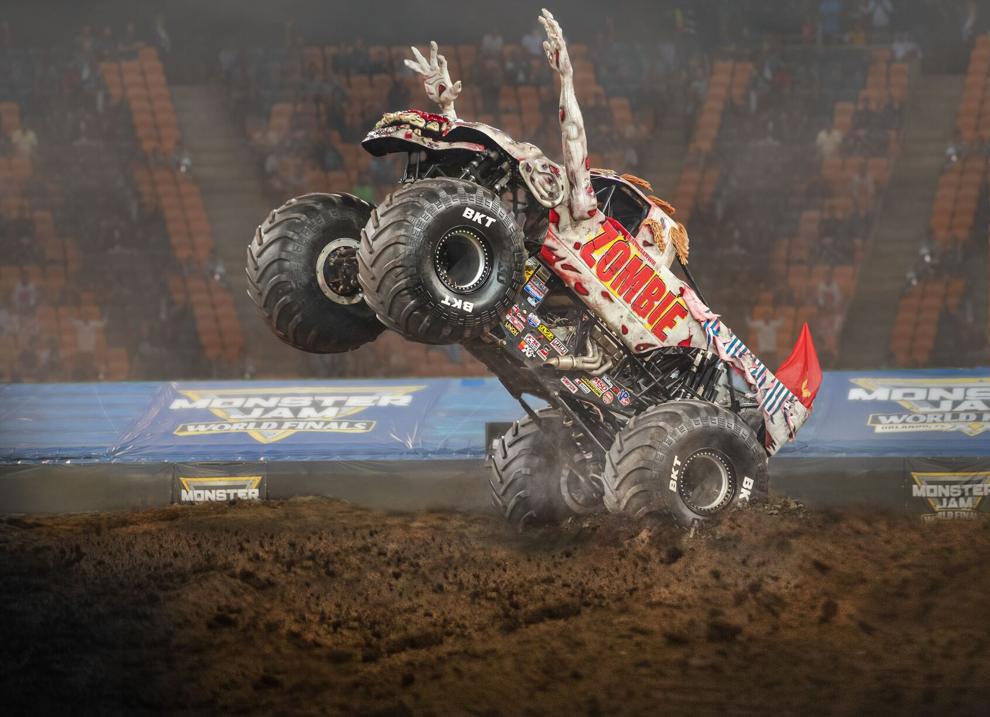 Face covering, social distancing, entry screening and other rules apply. Capacity and activities are limited based on event, venue and local authorities' guidelines, which are subject to change at any time.
Contactless shopping will be available for fans to order merchandise in advance or onsite from the comfort of their seat. Once ordered, guests can pick up their items at a pickup station during the event.
Columbia fans will witness a battle for the event championship with each Monster Jam athlete as the 12,000-pound Monster Jam trucks going against each other for points in freestyle, the skills challenge and racing competitions. Fans will have the opportunity to become part of the action by voting for the winner on their smartphones.
The all-star truck lineup is headlined by fan-favorite Adam Anderson as he trades his black and green wrecking machine for Megalodon, the truck that set the Guinness World Record title for the most monster trucks jumped by a monster truck.
Tyler Menninga will captain the Grave Digger, John Gordon in Bad Company, and Scott Hartsock will return in Slinger. Xtermigator will be driven by Aaron Basl and Jack Brown in FTI Torque to round off the six-truck show.
Showtimes, tickets and additional information can be found online.