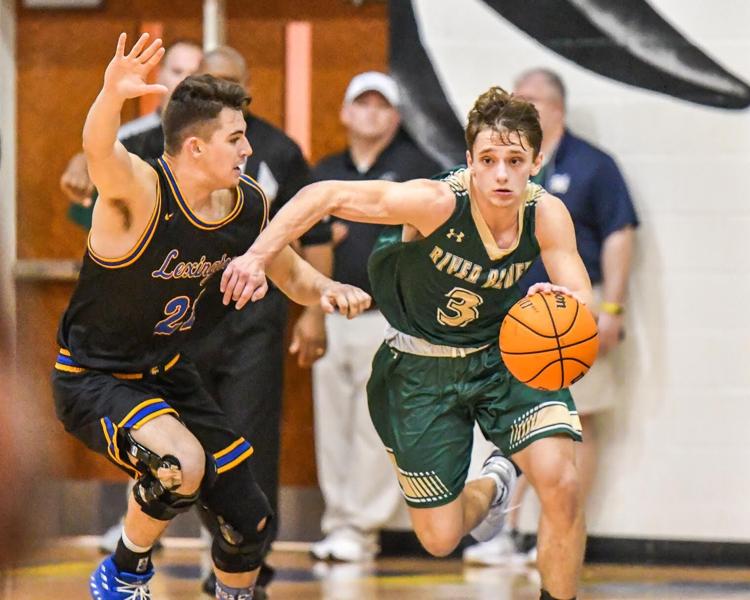 Both WJ Keenan teams, defending three-time Class 2A champion Gray Collegiate and AC Flora boys remain atop the SC Basketball Coaches Association Top 10 rankings.
Ridge View is second in the Class 5A boys rankings in its first year in the classification. It's one of four Midlands teams in the rankings along with Blythewood (4th), Dutch Fork (6th) and River Bluff (8th).
Both Class 4A and 3A boys have three Midlands teams. The Falcons lead the way in Class 4A, followed by Richland Northeast (5th) and Irmo (8th).
Behind the Raiders are Camden (5th) and Brookland-Cayce (10th).
A total of 11 Midlands girls teams appear in Classes 2A, 3A, 4A and 5A.
SC BASKETBALL COACHES ASSOCIATION TOP 10 RANKINGS
(BOYS)
Class 5A
1. Dorman
2. Ridge View
3. Mauldin
4. Blythewood
5. Spartanburg
6. Dutch Fork
7. Goose Creek
8. River Bluff
9. JF Byrnes
10. Carolina Forest
Class 4A
1. AC Flora
2. Aiken
3. James Island
4. South Pointe
5. Richland Northeast
6. Greenville
7. Travelers Rest
8. Irmo
9. Hartsville
10. Lancaster
Class 3A
1. Keenan
2. Bishop England
3. Oceanside
4. Marlboro
5. Camden
6. Southside
7. Georgetown
8. Wren
9. Chapman
10. Brookland-Cayce
Class 2A
1. Gray Collegiate
2. Andrew Jackson
3. Christ Church
4. Greer Middle College
5. Wade Hampton
6. Burke
7. York Prep
8. St. Joseph's
9. Legion Collegiate Academy
10. Marion
(GIRLS)
Class 5A
1. Clover
2. Sumter
3. TL Hanna
4. Summerville
5. Rock Hill
6. Ridge View
7. JL Mann
8. Lexington
9. Mauldin
10. Nation Ford
Class 4A
1. North Augusta
2. South Pointe
3. Westwood
4. Greenville
5. Irmo
6. Myrtle Beach
7. Dreher
8. AC Flora
9. Travelers Rest
10. West Florence
Class 3A
1. Keenan
2. Bishop England
3. Southside
4. Lower Richland
5. Marlboro County
6. Wren
7. Camden
8. Daniel
9. Manning
10. Clinton
Class 2A
1. Christ Church
2. Marion
3. Saluda
4. Woodland
5. Phillip Simmons
6. Latta
7. Mullins
8. Andrew Jackson
9. Blacksburg
10. Chesnee
1. (PHOTO | WWW.GOFLASHWIN.COM) River Bluff's Landon Stills against Lexington