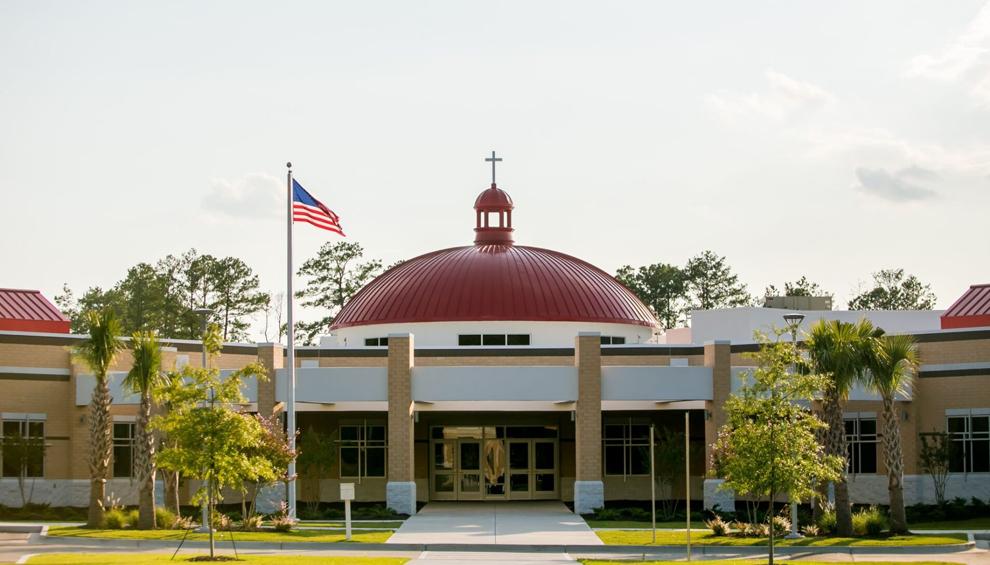 Fresh off winning a ninth state title last May, Cardinal Newman will open the 2022 season ranked first in SCISA Class 3A boys preseason rankings of the SC High School Soccer Coaches Association.
SCISA Class 3A runner-up Hammond School sits atop the girls rankings. The Lady Cardinals ranked third, while the Skyhawks were fourth in the boys.
The SC High School League rankings include 19 Midlands teams. Chapin, defending Class 3A champion Brookland-Cayce and Gray Collegiate were number two in their respective classifications.
This past weekend, the SCHSSCA held its annual Winter Clinic in Columbia and West Columbia after a one year hiatus due to COVID-19.
Friday's event took place at the Hyatt Place Vista downtown while Saturday's activities were held at the West Columbia Soccer Complex (WCSC).
On Friday, SC High School League assistant commissioner Charlie Wentzky conducted the SCHSL Soccer Rules Clinic and first-year University of South Carolina men's soccer coach Tony Annan introduced himself, assistant coach Tam McGowan, and his vision for the Gamecocks program.
Saturday began with a breakfast sponsored by the Midlands Fellowship of Christian Athletes with sponsors, Frank Hester and Mike Millington. Former Dutch Fork High School assistant soccer coach Mark Terry was the main speaker.
Afterwards, a two-hour session each for boys and girls senior soccer players interested in displaying their talents before SCHSSCA All-Star Coaches, membership, and collegiate coaches in the Lloyd's Senior Showcase was hosted and conducted by Congaree Rapid FC.
The SCHSSCA sponsors two Summer All-Star events which recognizes 108 graduated seniors: North-South Soccer Classic (June 17-18) at T.L. Hanna High School in Anderson and the Clash of the Carolinas (June 24-25) in Raleigh, NC
South Carolina high school soccer coaches association preseason rankings.
SC High School League
(BOYS)
Class 5A
1. Riverside, 2. Chapin, 3. Wando, 4. J.L. Mann, 5. Lexington, 6. Blythewood, 7. River Bluff, 8. Dorman, 9. Ashley Ridge, 10. Northwestern
Class 4A
1. Catawba Ridge, 2. James Island Charter, 3. Eastside, 4. Myrtle Beach, 5. A.C. Flora, 6. North Augusta, 7. North Myrtle, 8. Easley, 9. Greenville, 10. Dreher
Class 3A
1. Bishop England, 2. Brookland-Cayce, 3. Oceanside Collegiate, 4. Daniel, 5. Berea, 6. Wren, 7. Powdersville, 8. Waccamaw, 9. Woodruff, 10. Loris
Class 2A
1. Christ Church Episcopal, 2. Gray Collegiate, 3. Andrew Jackson, 4. St. Joseph's Catholic, 5. Phillip Simmons, 6. Saluda, 7. Wade Hampton, 8. Newberry, 9. Columbia, 10. Woodland
(GIRLS)
Class 5A
1. Wando, 2. J.L. Mann, 3. River Bluff, 4. Clover, 5. Riverside, 6. Mauldin, 7. Carolina Forest, 8. Nation Ford, 9. White Knoll, 10. Ashley Ridge
Class 4A
1. Catawba Ridge, 2. Eastside, 3. James Island Charter, 4. A.C. Flora, 5. Hilton Head Island, 6. Myrtle Beach, 7. Travelers Rest, 8. Indian Land, 9. Aiken, 10. South Aiken
Class 3A
1. Oceanside Collegiate, 2. Daniel, 3. Academic Magnet, 4. Waccamaw, 5. Bishop England, 6. Powdersville, 7. Woodruff, 8. Gilbert, 9. Camden, West-Oak
Class 2A
1. St. Joseph's, 2. Southside Christian, 3. Christ Church Episcopal, 4. Phillip Simmons, 5. Greer Middle College, 6. Wade Hampton, 7. Andrew Jackson, 8. Greenville Tech, 9. Buford, 10. Gray Collegiate
SCISA
(BOYS)
Class 3A
1. Cardinal Newman, 2. Porter-Gaud 3. Ben Lippen, 4. Hammond, 5. Pinewood Prep
(GIRLS)
Class 3A
1. Hammond, 2. Pinewood Prep, 3. Cardinal Newman, 4. Hilton Head Prep, 5. Porter-Gaud