Although the 2019-20 school year is officially over, coaching positions are still being filled in the Midlands.
Spring Valley filled its head coaching vacancy in baseball, Dreher brought a former state championship boys' basketball coach back to Richland District 1 and River Bluff promoted from within for its new girls' basketball coach.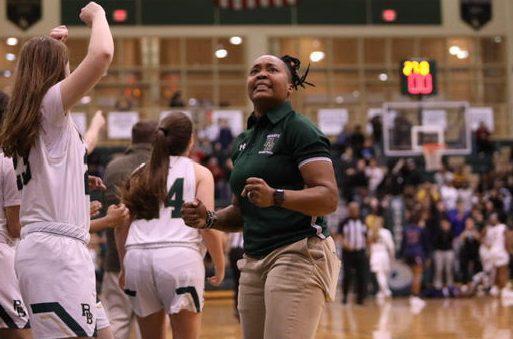 Candice Cobb - River Bluff girls' basketball
After moving up to the varsity assistant ranks this season, Cobb was promoted to the head position.
She takes over for Brad McKinney, who helped orchestrate one of the biggest turnarounds in S.C. High School League girls' basketball. After going winless the year before and entering the 2019-20 season with a 45-game losing streak in region play, the Lady Gators won a program-record 17 games, placed second in Region 5-5A behind Lexington and advanced to the third round of the Class 5A playoffs for the first time in school history.
McKinney is moving over to men's tennis, previously led by Brian Lim. Lim said he will remain as girls' tennis coach, whom he's led to Class 5A titles in two of the last three years, as well as assume additional duties as assistant athletic director.
"Being a part of the River Bluff High School women's program has always been a dream of mine," Cobb said. "I am ecstatic for the opportunity to translate everything I have learned to this program and cannot wait to see the outcome."
A graduate of Seneca High School, where she earned All-Region honors in 2005 and 2006, Cobb started out as a middle school coach at Meadow Glenn Middle School.
Despite graduating Lexington Chronicle Player of the Year and All-State guard Japonica Wilson, the Lady Gators return eight players led by rising freshman Samira Khalil.
"My outlook for the program is to challenge the girls academically as well as physically," Cobb said. "It is important to me that all of my players are great teammates on the court, but also great students in the classroom. This experience is not only about their personal growth, but serving as role models for our younger players to come."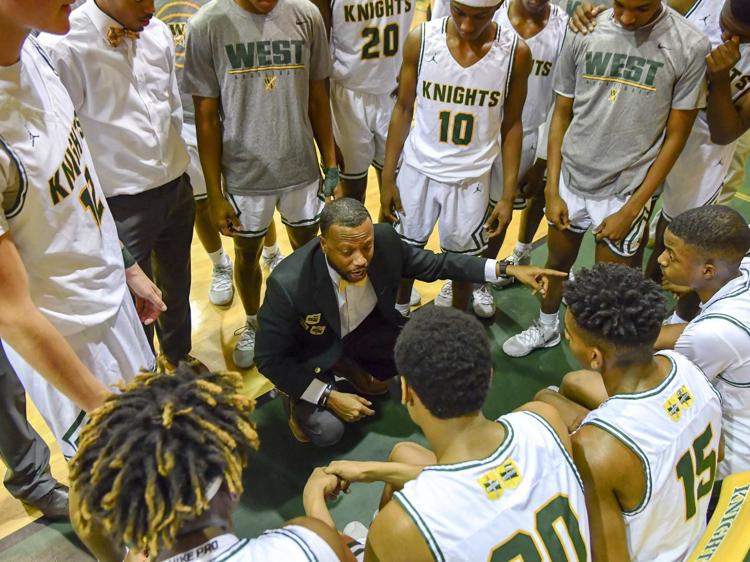 Daryl Jarvis - Dreher boys basketball coach
Richland District One welcomed back a former head coach to the capital city.
After two winning seasons at West Florence, Jarvis was officially hired back by the school district during a meeting.
This time, he takes over a Blue Devils' program which has not posted a winning record since the 2016-17 season.
"Excited to bring Daryl on board," Dreher athletic director Jeff Dibattisto said. "He has a history of building programs and sustaining them on a high level, including multiple region titles and a state championship. He brings much-needed enthusiasm and energy to a proud basketball tradition."
Jarvis previously coached at C.A. Johnson from 2011-16. He led the Green Hornets to the Class A title in 2014 and an Upper State final in 2016.
A controversial post-game interview following the loss to eventual state champion Calhoun County led to Jarvis' departure. He returned to coaching at West Florence following a two-year hiatus and led the Knights to their most wins (18) in three years.
Dreher will compete in Region 4-4A next season with Irmo, Richland Northeast, Westwood and A.C. Flora.
Robert Hendrix - Spring Valley baseball
A longtime Lexington High School baseball assistant will lead another Midlands program next spring.
Pitching coach Robert Hendrix was named the new head baseball coach at Spring Valley High School. He replaces Matt Hill who went 21-32 the past two seasons at the helm after eight seasons as a Vikings' assistant.
Hendrix served nine seasons with the Wildcats. He served three years as junior varsity pitching coach before moving up to varsity in 2014.
"Coach Hendrix is an extremely knowledgeable baseball coach and very passionate about the coaching profession," Lexington head coach Brian Hucks said. "He has a great relationship with the players and knows how to get the best out of them."
Spring Valley is seeking its first winning season since 2013.
"He will bring energy and enthusiasm and a wealth of knowledge," said Hucks, who will seek out a replacement. "He has been a major factor in all the success we have had at Lexington and he is ready to be the figure head of the Spring Valley program.