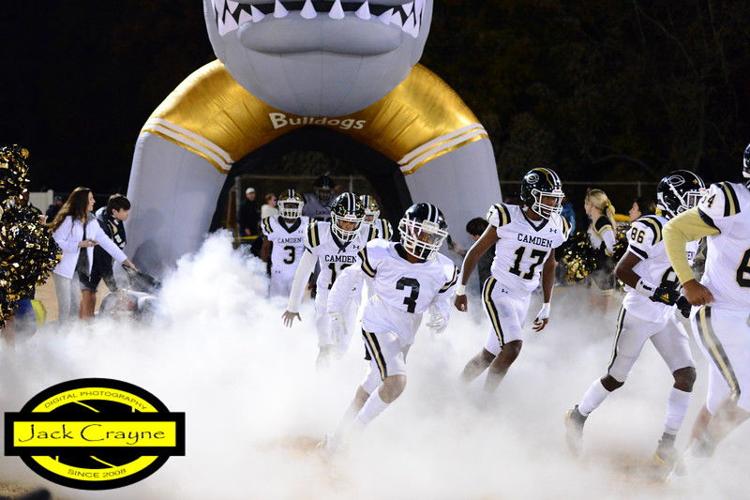 CAMDEN(12-1) AT CHAPMAN(13-0) 3A UPPER STATE
A lot of folks thought this very pairing would be the one we got for Upper State. Its a familiar match up as the two teams have met twice in the last four years, both meetings going to the Panthers.
Camden is a town rich in tradition and history. A big portion of that is athletics. The team has won numerous titles in football but none in 18 years. The last time the Bulldogs even played for one was 2002. They went back-to-back in the title game winning the trophy in 2001.
Coach Brian Rimpf, in his third year, believes Chapman has an explosive offense and underrated defense. "They play with great effort on both sides. The lineman are technically sound on both sides and just overall well coached," he said.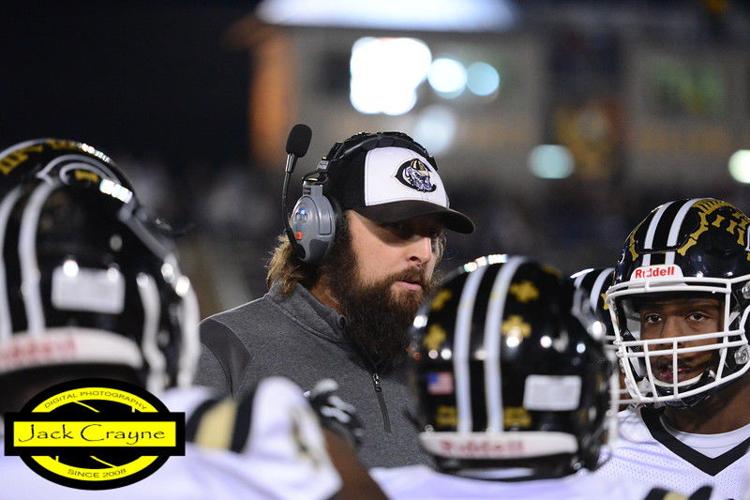 For Chapman, Mikele Colasurdo is the do-it-all QB for the Panthers. The Mr.Football commit and Georgia State commitment, has thrown for over 2500 yards while accounting for 45 total touchdowns. The 6'2" senior was also selected to the Shrine Bowl. He will be tough to stop. On defense for Chapman, they have over 65 tackles for loss.
When asked what Camden has to do to win, Rimpf said, "Play like we have all year. The defense can't allow the big 50 plus yard plays. And on offense, we can't afford negative plays or penalties. They will beat us quick if that happens. Just gotta stay in front of the chains all night."
By the numbers:
Chapman averages 57 points per game while allowing just 15 per contest on defense. In 10 of their 13 games, they have held opponents to 20 points or less including three shutout victories.
Camden has scored an average of 43 per game while giving up just 20 a contest on defense. Their rushing attack boasts two 1,000-yard rushers which includes star junior Willis Lane (2100 yards 26 TDs) and Mikah Davis (1300 yards 18 TD). Pearson has rushed for 500 yards while passing for about 1500.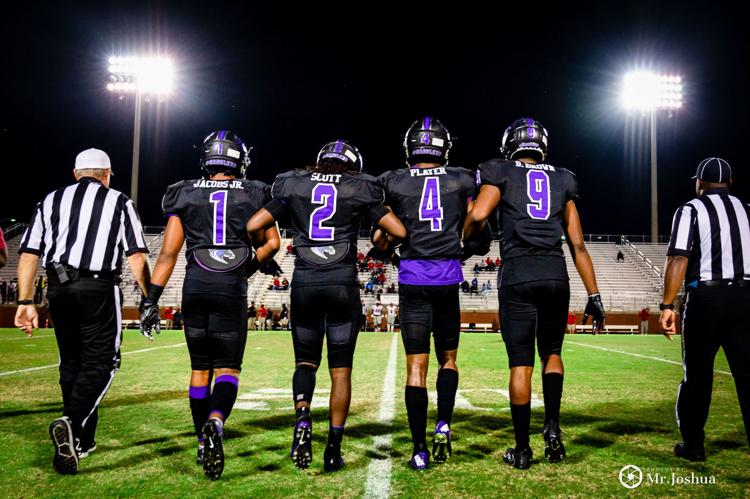 RIDGE VIEW(9-4) AT WREN(11-2) 4A UPPER STATE
Coach Perry Parks of the Ridge View Blazers can probably feel it: a state championship appearance. The moment is so close, but still much to accomplish in order to get there. The Hurricanes of Wren stand in his way. Twice his Blazers have made it to the third round, but fell short in close games including in 2018 to Greer.
After winning on the road last week at Daniel, a trip to the state title is in the Blazers' sights. When asked about what makes this team different from years past, Parks told said the defense for sure is the difference in many ways, but the team members themselves are "really playing for one-another every Friday."
Like most offensive units, it starts with the quarterback. Wren runs through their dynamic Joe Owens. The transfer from Mauldin is a smart player. And according to coach Parks, a "good leader" for his team. He has thrown 50+ touchdowns and right under 4,000 yards. He will be facing a Ridge View defense that has been one of the best - not just in the Midlands area, but maybe the state. Keeping this game low scoring is going to be key for a Blazer win.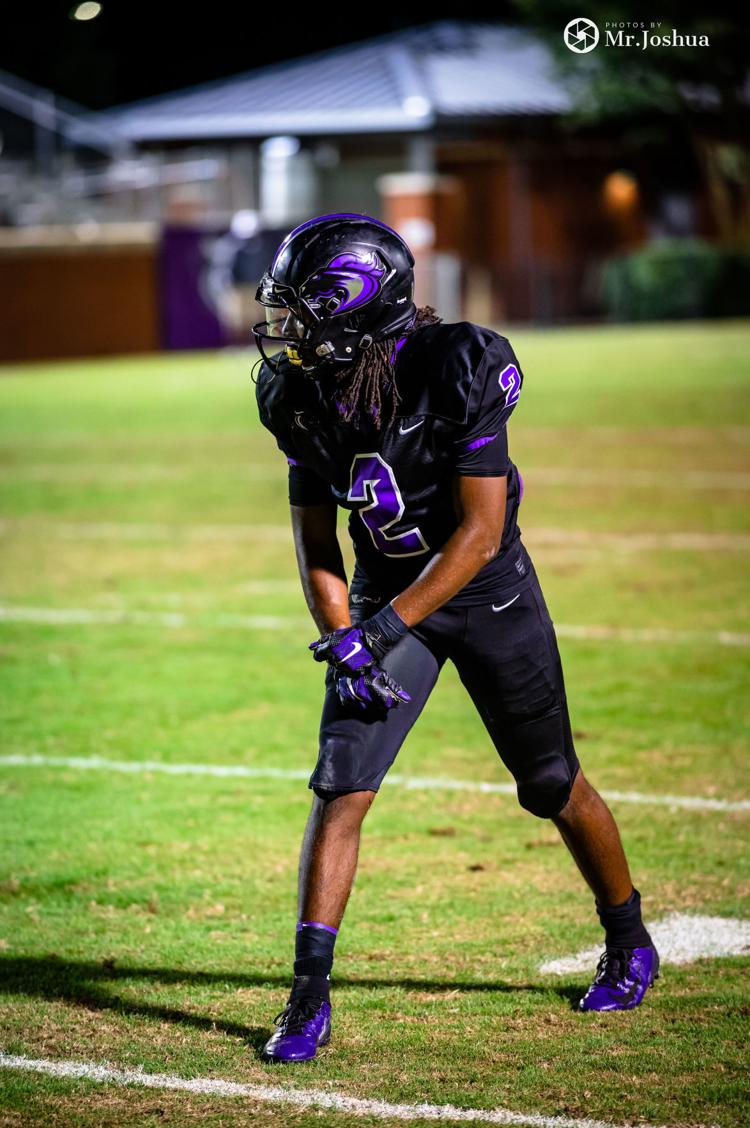 I think if Ridge View can get off to a fast start like they did against Daniel, forcing a few turnovers and cashing those in for scores, the Blazers will absolutely have a shot. Get the ball to the gamebreakers in Cincere Scott and Jordan Smoth, both of which have more than 700 yards receiving. They have combined for nearly 20 touchdowns.
By the numbers:
Wren averages 54 points per game on offense while giving up just 18 on defense. They have scored 50 points or more in 10 of their 13 games. They held a pretty good offense in Greenville to just 7 points.
RV scores about 27 per game. On defense they have allowed right at 14 per contest. If RV is to win, it would be the first trip to the big game in 20 years.
PLAYOFF SCHEDULE
Only 20 teams total are playing this week. Here's a look at the Upper and Lower state games
5A
GAFFNEY AT DORMAN
Can the road warrior Indians continue this improbable run? They have won every game on the road this season as a three seed. Dorman won the regular season match up 34-10
CAROLINA FOREST AT DUTCH FORK
DF is no doubt the favorite, but the Panthers have been somewhat of a sleeper team in 5A. They allow just 12 points a game on defense. They offense is highlighted by East Carolina commit Mason Garcia at QB.
4A
HARTSVILLE AT MYRTLE BEACH
Region rivals going at it again here. University of South Carolina commit Luke Doty is stil questionable to play. If he is out, the Red Foxes certainly have a chance to take one on the road.
3A
DILLON AT MAY RIVER
Rodney Summers at May River is one of my coaches of the year, and if he wins this one, go ahead and hand him the award when they get to Columbia for state. Dillon won last year in the third round 38-2.
2A
SALUDA AT ABBEVILLE
The Panthers were challenged last week vs Gray Collegiate, but I expect them to be favored again here. Their tagline is Strive for Five, meaning they are trying to become the only team in state history to win five football titles in a row.
OCEANSIDE COLLEGIATE AT BARNWELL
I like the QBs in this game. Could be a shootout.
1A
RIDGE SPRING MONETTA AT WAGENER-SALLEY
LAKE VIEW AT GREEN SEA-FLOYDS