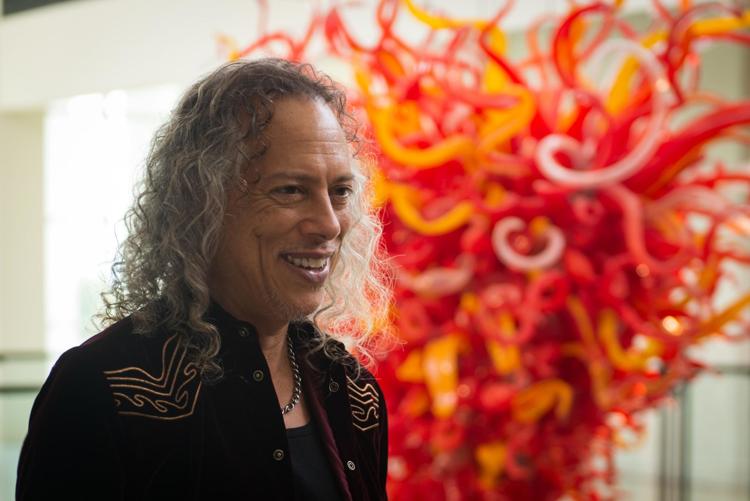 Kirk Hammett has had an incredibly successful career as a musician, earning a place in the Rock & Roll Hall of Fame and nine Grammy awards as the lead guitarist for Metallica, but his current tour is connected not to the band, but to a different passion.
Hammett has been a fan of horror movies since he saw the classic movie Frankenstein (featuring Boris Karloff as the monster) when he was just six years old. That love led to a lifetime of collecting classic horror and sci-fi movie posters and memorabilia, and the highlights of that collection are now on display at the Columbia Museum of Art.
"I have a real passion for the horror genre," Hammett said. "These stories, they're like our modern fairy tales. They have a message. They have meaning."
The exhibit, titled "It's Alive" and on display locally through May 17, features more than 100 pieces including posters, toys, guitars, masks, and sculptures.
"This is a different kind of color that is huge to me because I've always fought for it to be acknowledged as an art form," Hammett said. "They're designed with a lot of movement, a lot of flow, and a lot of energy."
Hammett will make several appearances during the exhibit's run, and fans of his music are not forgotten. The museum is also currently hosting the interactive Kirk Hammett Guitar Experience.
More information on the exhibit and upcoming events with Hammett is available at columbiamuseum.org.