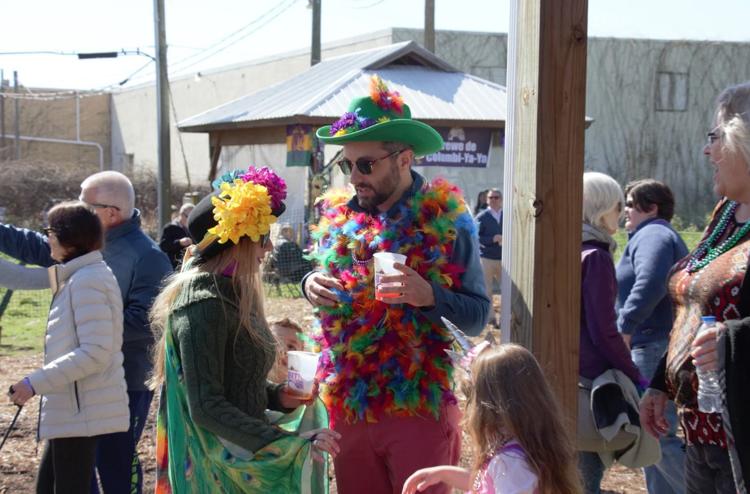 The sun came out and warmer weather returned to Columbia Saturday just in time for the 10th annual Mardi Gras Columbia Festival and parade, and the bons temps (good times) did indeed rouler (roll).
Hosted by the Krewe de Columbi-Ya-Ya, the family-friendly event started with a parade through the Rosewood neighborhood, followed by a day of music, food, drink and celebration of all things Fat Tuesday at City Roots Farm.
"I've never been great at Lent, but I can sure do Mardi Gras," said David Goodwin as he lifted his traditional mask for a drink.
The festival featured more than 20 live bands on four stages at City Roots, offering styles of music for just about everyone.
Mardi Gras, French for "Fat Tuesday," is the traditional final day before the beginning of Lent. Lent is a time of fasting and abstinence from various pleasures in some religious traditions.
The Krewe de Columbi-Ya-Ya is an all-volunteer private club based in Columbia and dedicated to doing charitable work and letting the good times roll since founding the Mardi Gras Columbia festival in 2011.