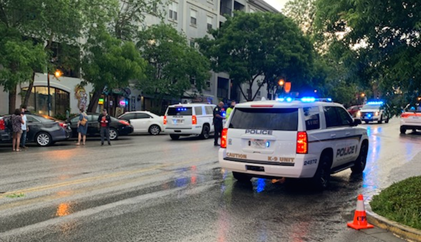 Officials from the Columbia Police Department are gathering information after a shooting incident that occurred Tuesday afternoon in the 2000 block of Greene Street in Columbia's Five Points.
According to police, one man was injured as a result of the shooting but his injuries do not appear to be life-threatening. 
Surveillance footage is being examined by law enforcement to learn more about what took place.
The shooting also caused property damage. 
Information is being gathered regarding the suspects. In addition to investigators who responded to the scene, there is also a K9 team assisting.
Additional information will be provided when received.