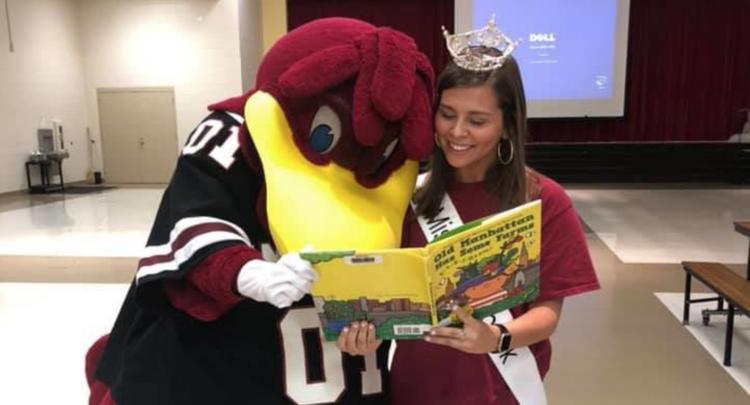 Candidates arrived in Columbia Friday afternoon for the orientation weekend of the 84th Miss South Carolina Scholarship Competition. The competition will take place in June, but the 47 Miss and 47 Teen competitors will spend the weekend meeting fellow candidates, learning information about the competition, and finalizing important paperwork.
Young women from all over South Carolina compete in local preliminary pageants and use their titles to promote their social impact initiative which is a cause near to their heart. A major part of being a titleholder in the Miss America Organization from the local level all the way to the national level is giving back to the community.
Madison Coffman (Miss Capital City 2020) and Callie Farrell (Miss Gamecock 2020) are both Midlands-raised and students at the University of South Carolina who will compete at Miss South Carolina. Both young women enjoy serving in their communities and making a difference in the lives of others.
Coffman's social impact initiative is based around diversity and inclusion and uses each day to impart lessons of appreciation of all people into the lives of those around her. "My role as a future educator is to empower my students no matter where they come from, what they look like, or what qualities they possess," said Coffman.
Blood Connects Us All, is Farrell's initiative which she uses to educate community members on the importance of donating blood. "Only 3% of people in the United States donate blood yearly. My goal is to change this statistic," said Farrell.
President and co-executive director of the Miss South Carolina Organization, Ashley Byrd, is looking forward to crowning the next Miss South Carolina who will then have a chance to become the 100th Miss America later this year. In his 25 years with the organization, he has created lifelong relationships and is pleased with the community impact the candidates are making. "These young ladies are real," Byrd said. "They are someone's daughter, someone's sister, who want to give back to the community."
To learn more about the community initiatives Coffman, Farrell and other candidates are making, and for information about the Miss South Carolina Scholarship Competition, visit miss-sc.org.