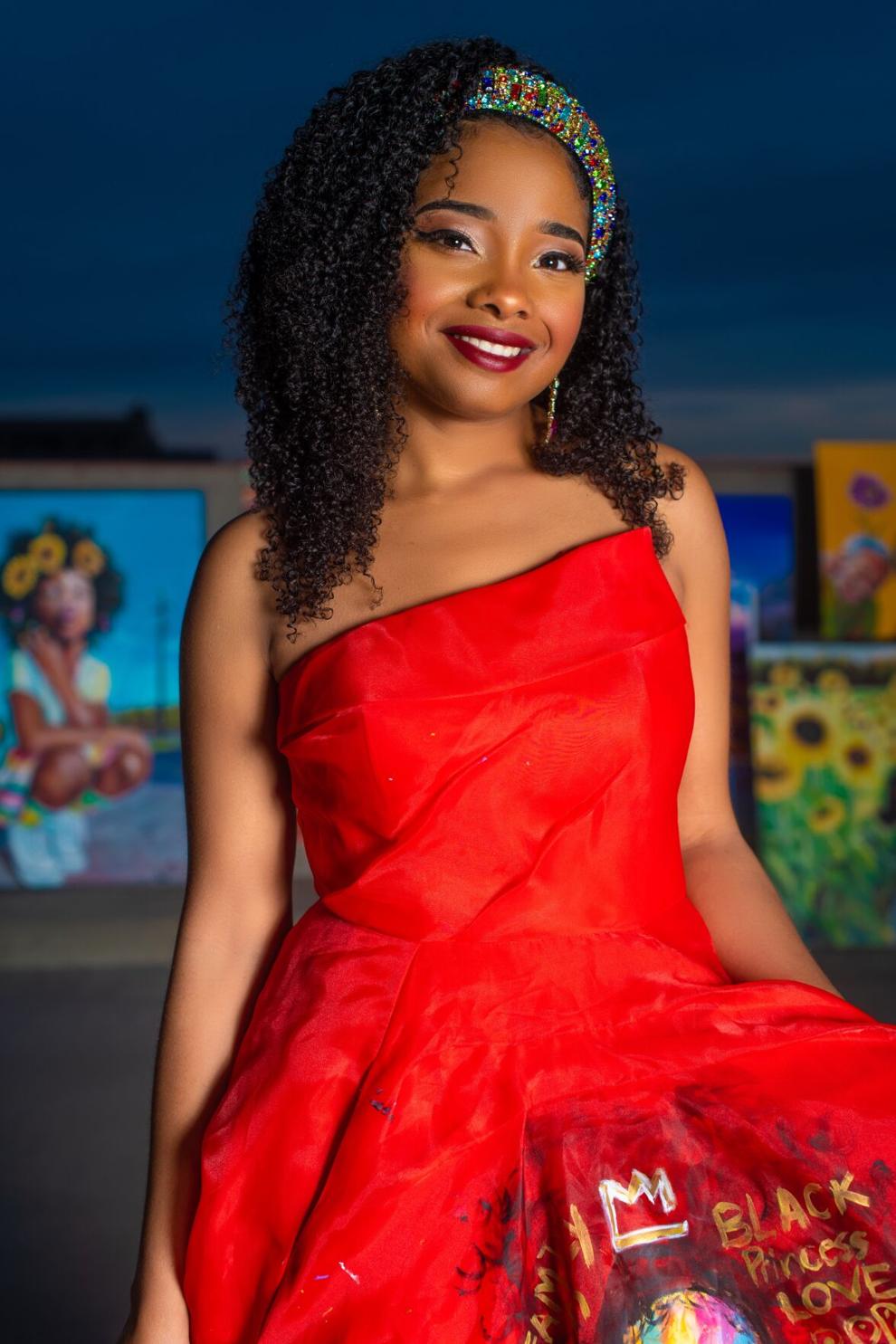 Those who frequent Columbia's Main Street have probably seen the beginnings of a new mural springing up on the street's 1400 block this week.
Local artist Ija Charles has been commissioned by the City of Columbia to create a mural representing Columbia's African American business district which historically occupied the 1000 and 1100 blocks of Washington Street.
"They wanted me to do a rendition of 'black Wall Street' that used to exist in Columbia," said Charles.
She will complete the mural entirely on her own and expects to have it completed sooner than most would guess.
"They gave me month, but I'll probably get it done sooner, I'm known as 'the fast artist,'" she laughed.
During the prime of Washington Street's 1000 and 1100 blocks, residents could visit the photography studio of Richard Samuel Roberts and the law offices of Nathaniel J. Frederick, Matthew J. Perry, Jr. and Harold R. Boulware.
The Victory Savings Bank, the Capitol Theatre, Owen & Paul Tailors were also locally owned businesses that once had a home on Washington Street. Other tenants in the area included the Blue Palace and the Green Leaf cafes, beauty and barber shops as well as night clubs.
Through a partnership with the City of Columbia, the Parks Foundation provided Charles $20,000 for the installation of the mural, which includes artist fees, materials and other related costs. The City of Columbia will provide resources in support of installation including site preparation and any necessary ladders or lifts.
"I know its a big historical moment for South Carolina and I'm honored to be able to create something like this," she said.
Though Charles has established her name by creating murals in the Midlands, her journey to pursue art professionally was no walk in the park.
"I started painting 10 years ago," she said. "I always loved art, but we never had the resources to purchase paints in my family so I would go outside and pick berries and try to paint. I would use nature as my resource and I would make art out of anything I could."
Charles will continue working on the mural, weather permitting, over the next several weeks.