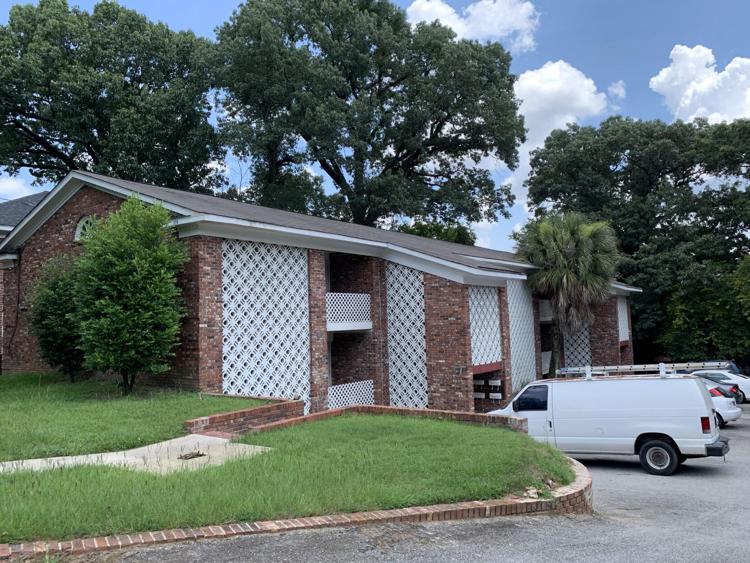 Megan Carn, a local artist, is in the process of renovating a 1960s apartment building on Pendleton Street in Columbia.
Carn's in-laws purchased the property after seeing it listed for sale in the spring. Prior to the current owners, it was owned by a local family and passed down to their children.
The 1965 brick building includes eight apartments, totaling about 6,800-sq.-ft. Carn explained that she and the owners are looking at the property as a long-term investment. "Slowly, we'll be renovating individual apartments and tackling small exterior projects as the budget allows. I'll be doing some of the work myself, and I have a contractor I know and trust working with me," she said.
Originally, Carn said she was drawn to the building's unique 60s style. "There are some amazing small details inside of the apartments that I definitely plan on preserving. I also plan on keeping with the mid century vibe of the building with fun patterned tile and clean lines. The biggest thing in these apartments is inviting bright, reflective light, so crisp white walls are a must," said Carn.
The first three-to-four renovated apartments will be ready before school resumes in August. "They all have huge closets, great balconies, and close proximity to Five Points and the USC Campus," said Carn. She added that the management is offering flexible lease terms, which will benefit students looking for shorter leases due to the unpredictability of the COVID-19 pandemic.
The apartments are positioned at the end of Pendleton Street where the road meets Laurens Street (934 Laurens St). More information can be obtained by contacting Carn at megancarn@gmail.com or follow @meganlovesprojects on Instagram.