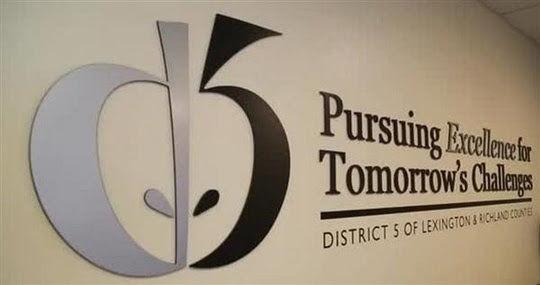 Lexington-Richland School District Five announced a changed plan for the upcoming school year as of Friday.
The district will turn to a hybrid learning model for students which is a blend of face-to-face and distance learning. This option will take the place of the district's previous plan of a five-day week of in-person learning.
In the hybrid model, students will attend school two days a week, then learn virtually for three days. District officials said students will be assigned to one of two cohorts, and parents and guardians with multiple students will have the choice to request all of their children be placed in the same cohort.
Virtual learning will also still be an available option.
"We continued to monitor the number of COVID-19 cases in our area and continued to listen to the input of our families," said Superintendent Dr. Christina Melton. "While we had hoped to start the year with a five-day, traditional offering, the data at this time simply does not support this option. It's our hope that we can transition to a five-day, in-person model as soon as possible. We all want the same things. We want the numbers of COVID-19 to go down and want our students and teachers back in the classroom... But we want to do these things safely and with the best interest of our staff and students in mind. We will continue to monitor the numbers and make adjustments as needed."
In Thursday's meeting, board members also approved revisions to the school year calendar. The first day of school for students will now be Sept. 8, and teachers will return to school Aug. 20.
"We are planning for the hybrid option to be temporary," Melton said. "We hope we can begin a five-day, traditional option after October 8 (beginning of second interim period), but we will continue to watch the numbers of COVID cases and adjust accordingly."
An additional breakdown of Lexington-Richland Five's learning options is listed below.
Hybrid Schedule: A blend of face-to-face instruction and distance learning. Students are assigned to one of two cohorts. Each cohort attends two days of face-to-face instruction per week and three days of distance learning per week. Students' application of new learning and skills will continue on distance learning days. Teachers will take attendance, and students' participation will be monitored.
Virtual Schedule: Flexible Innovative Virtual Education (FIVE) includes live classroom lessons, daily attendance and the exclusive use of technology resources for teaching and learning. Face-to-face classes are not part of the regular planning, teaching, learning activities or submission of materials.
The district also clarified that masks will be required to be worn by students, teachers and school staff and will be given to those who cannot provide their own. Students will wear masks while entering, exiting and moving throughout the building and during any congregant interaction inside and outside the classroom. Masks may be removed when students are seated at their work spaces.
Additional updates will be posted to Lexington-Richland School District Five's online calendar.