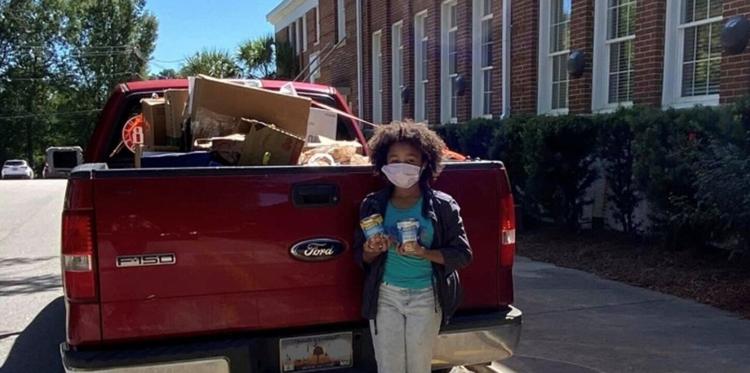 A Lexington-Richland District Five fifth grade student decided that instead of receiving presents for her birthday, she would collect food to donate to Harvest Hope Food Bank.
Aleah Johnson, a student at Irmo Elementary, started this birthday mission four years ago. She came up with the idea after talking to her grandmother about families who struggle to put food on the table.
"This process started as Aleah wanted to help others," Irmo Elementary principal, Shannon Fincannon said. "She saw a need and took action. Aleah is just a bright light to all that she meets. We always talk about servant leadership at Irmo Elementary because that is what we believe in. She has put that style of leadership into perfect action."
Aleah and her family advertise the food drive through fliers distributed throughout the community. This year they donated 1,196 pounds of food.
"I made a promise to this world that I would help others and I am not going to stop," Johnson said. "This is going to keep happening and we are going to keep filling up trucks. I am going to reach China if I have to!"
Johnson said she will continue her acts of giving for years to come and encourages others to join her.
"If you want to do something like this to help people out you can do it because it will actually make a difference," Johnson said. "There are so people suffering at this time and they need you. It doesn't matter if your age or your size you can make a difference."