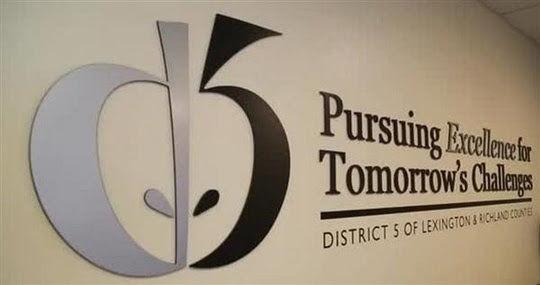 Niche.com released its 2021 Best Schools in America rankings, and Lexington-Richland School District Five was named as a top school district in South Carolina.
The district earned an A+ rating by Niche and was ranked as the number one "Best Places to Teach" in South Carolina and as the number one "District with the Best Teachers."
Niche.com ranks more than 10,000 public school districts based on statistics and opinions from students and parents. School District Five's overall "A+" rating is based on categories consisting of: academics, teachers, clubs and activities, diversity, college prep and health and safety.
"What an incredible honor it is for School District Five to be named, once again, as a top school district in South Carolina," said Superintendent Dr. Christina Melton. "For all 10 areas to be graded at the "A" rating (A- to A+) is evident that the work of our staff is valued and that our community is informed. I congratulate our district staff, school leaders, teachers, support staff and students who are truly dedicated to making School District Five a great place to work and learn."
The website's ranking mirrors other measures of the district's success. District Five's SAT scores are above state and national averages, and the district's high schools were ranked in national publications for preparing students for college.