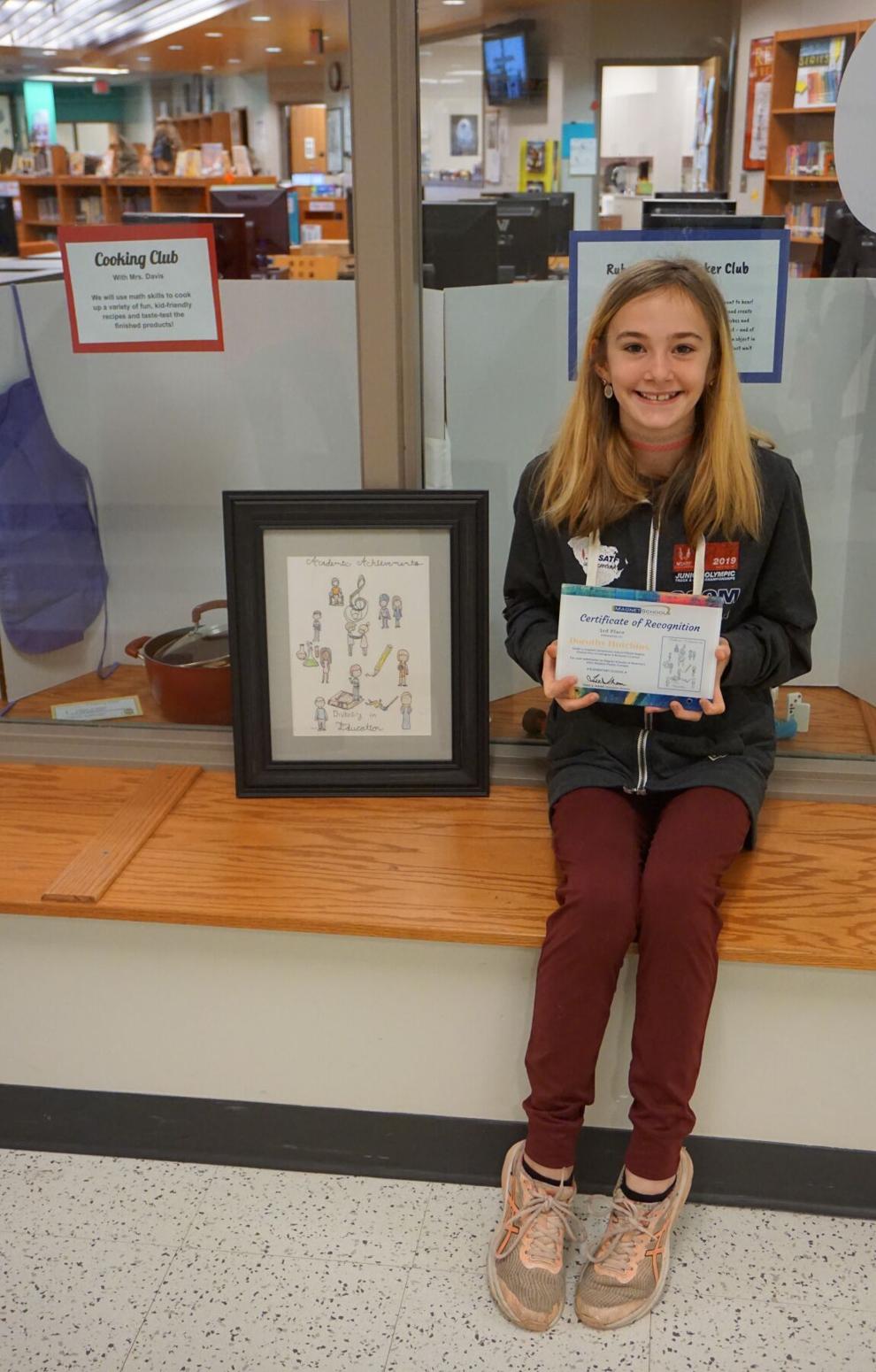 Officials from Lexington-Richland District Five announced Friday that a fourth grader from the district has won an award in the 2021 Magnet Schools of America Poster Contest.
Dorothy Hutchins, a fourth grader at Leaphart Elementary School STEAM Magnet, received third place in the elementary school level in the nationwide competition.
The contest highlights and promotes magnet schools across the country. Students had the option this year to express or interpret one of the magnet school pillars, or all five. The pillars include diversity, innovative curriculum & professional development, academic excellence, high-quality instructional systems, family and community partnerships.
Hutchins said she was happy and surprised that her artwork won third place. "I wanted my picture to show the importance of diversity in our lives. It's not just about the color of your skin but your style, your size, your heritage, your talents and interests. Not everybody looks the same. Some people have disabilities but we all have something important to share with one another. Students here at my school like arts, athletics, and academics. Everyone is important and matters. I really like to draw and I really wanted to show how I see diversity in this picture."
Contest levels are broken down to elementary, middle, and high school. Online voting took place in March where voters selected the top five posters from each level. Students had to adhere to the theme as well as provide a clear and concise message. They also voted on originality and organization as well as the use of color and design.
"It is outstanding that School District Five had a student earn a third-place honor in the competition," said Sara Wheeler, School District Five Magnet Director. "It shows that our magnet schools are inspiring our students to express themselves and the purpose of magnet schools through artwork. Magnet schools serve such an important role in local communities. By creating specialized themed programs, magnet schools bring a wide array of students from varied backgrounds together based on their interests."