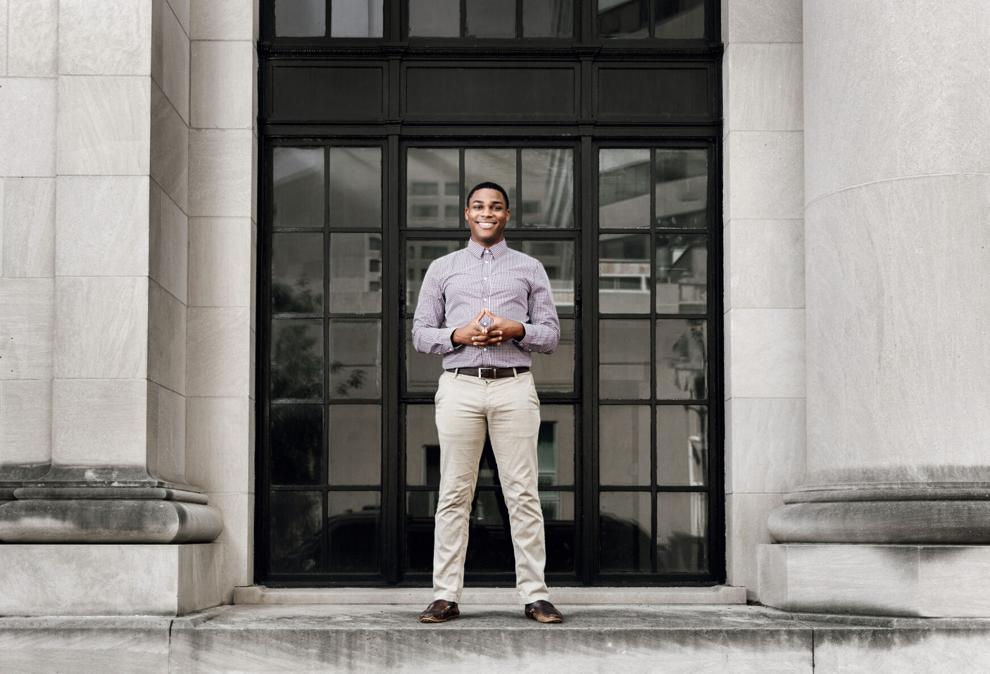 On the job as marketing and development officer for MIRCI (Mental Illness Recovery Center Inc.), Merrell Johnson describes himself as the organization's biggest cheerleader. He has also been leading cheers for Columbia for years, as an enthusiastic supporter of the city. This year, Experience Columbia SC made that role official, naming him an ambassador for the destination marketing organization.
"I just made this my home and it's been delightful. It's been really, really cool," Johnson says. "I can say as somebody who has lived in very cool places that Columbia is still the jewel of my eye."
Johnson traveled the world as the child of a military family. After completing his bachelor's degree at the University of South Carolina and MBA at Louisiana State University – Shreveport, he could have gone anywhere. Columbia was the place he chose and he said he has no regrets.
"I just love this place," he says. "People ask me 'What would it take to make you leave?' I say 'A whole lot of money.'"
With MIRCI, Johnson works to promote the nonprofit's mission to provide lifelong assistance to individuals recovering from mental illness and who are or at risk of homelessness. He sees that same spirit all over Columbia.
"There's a great sense of community here. I think about how when we had the thousand year flood people just all came together," he says. "I love the amount of resources we have in this city for people who are disadvantaged or need some assistance. We have so many people who are truly one degree of separation away. If there's ever a need, someone around you will know someone who can help."
Johnson says Columbia offers a rare combination of that sense of community and togetherness along with the opportunities that come with bigger city life.
"I love the restaurants we have here," he says, adding with a laugh that he almost hates for that secret to get out. "I love the local business scene. It's easy to shop local and support people who give back to the community regularly. I love that we value higher education. I love that we also value our military. Our local art scene is so strong and so robust. People sleep on it. I really appreciate how everyone works together to try to make our city better. I could just talk about it for days."
Johnson, who bought his first home in Columbia not long after finishing his bachelor's degree in 2009, says cost of living is also a big advantage for the capital city. He says Columbia Metropolitan Airport is also a benefit, perhaps an underappreciated one by some.
Of all the things that make Johnson a devoted supporter of Columbia, one perhaps stands above all the rest, and might surprise those unfamiliar with the city.
"I value diversity very much. It is something that is a keystone in my everyday life.
When I graduated from UofSC, the diversity in Columbia was one of the things that made me stay," Johnson says. "I think it's important for people outside South Carolina to understand that in many cases the stereotypes about the South are true, but in Columbia we value diversity. We want people of all walks of life to be able to participate in everything here."
The mission of Experience Columbia SC, which began as the Greater Columbia Convention & Visitors Bureau in 1984, is to inspire travel to the region to drive economic impact to local hospitality businesses like restaurants, hotels, attractions, shops and more. In order to become a great destination for visitors, it's important to first appeal to local residents, which sparked Experience Columbia SC to create a Local Ambassador Program to help lead the charge.