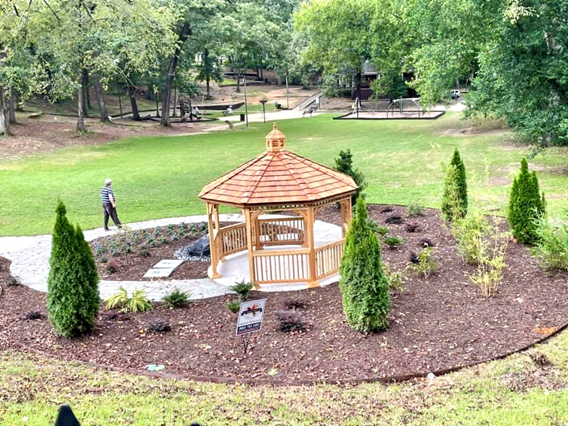 A late resident of the Shandon neighborhood was honored after he passed away three years ago.
The body of Tao Gao, 42, of Irmo was recovered from a pond in the 100 block of Pale Ivy Lane in August, 2018.
To honor his life, a meditation garden has been installed in the northeast corner of Emily Douglas Park in Columbia. Gao grew up in Shandon and was said to love living in the neighborhood.
The garden features decorative plantings, a rock fountain and a 200 sq.-ft. gazebo. Benches will soon be installed in two sitting areas of the space.
"The purpose of the garden is to beautify and educate in memory of my beloved son, Tao Gao," Ling Gao said, who funded the project. "It includes four stones with Chinese characters representing truth, peace, love, and joy, the values in which my son believed. The circular walking path is ideal for taking in the peace of the garden and park."
City of Columbia's parks and recreation department, Chao and Associates Engineers & Surveyors, Grimball-Cotterill Landscape Architects and Sassafras Landscapes played a role in creating the new addition to the park.