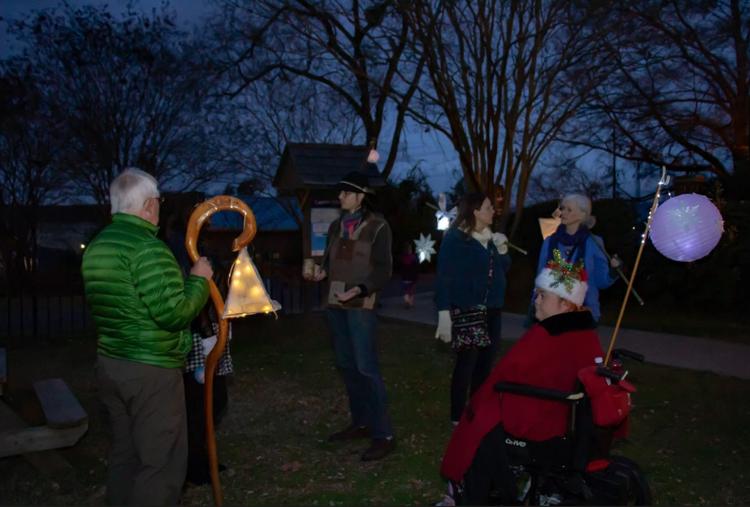 Saturday night was the longest night of the year, and at Columbia's Riverfront Park it began with a group celebrating the darkness with lights.
The park hosted its third annual Winter Solstice Lantern Parade, with around two dozen people meeting at the Red Schoolhouse and walking together into the park.
The park rangers provided poles and wire for those who brought their own lanterns, and helped kids make their own small lanterns using recycled containers.
A few star lanterns were also sold to benefit the Columbia Parks and Recreation Foundation.
"It's a great chance to get out and enjoy nature and some absolutely beautiful homemade lanterns," said Claire Abely, who was attending for the second consecutive year.
Winter solstice (the moment of the solstice was 11:19 p.m.) is the moment when the earth's northern hemisphere is tilted furthest away from the sun. The tilt is what causes seasons.
As of Sunday, the nights will get gradually shorter until summer solstice on June 20.