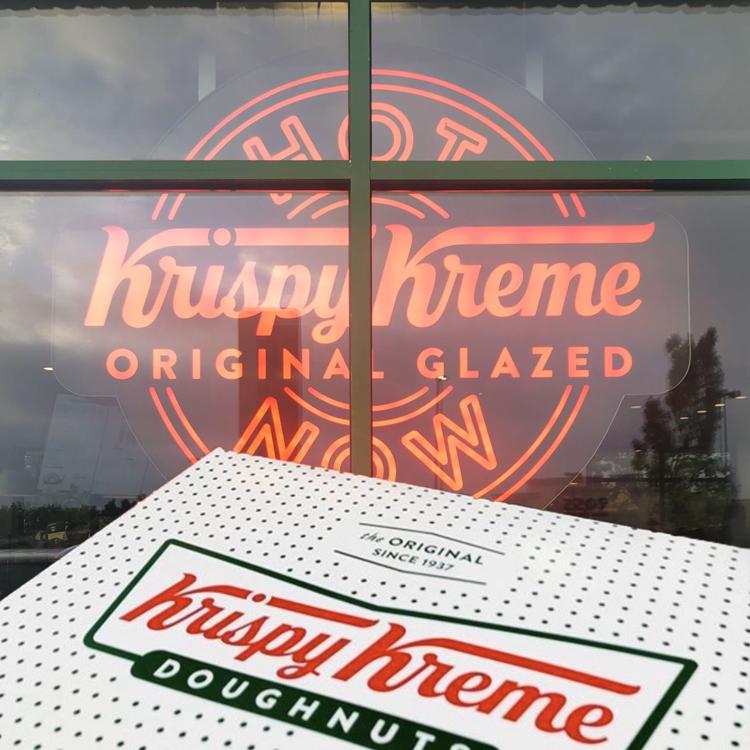 Krispy Kreme Doughnuts is kicking off the month of June with a very sweet treat for customers. Instead of its usual National Doughnut Day, stores across the country will extend the offer to National Doughnut Week. This was announced in a tweet Tuesday.
Customers can stop in at any participating Krispy Kreme location from June 1-5 to receive any doughnut for free.
Krispy Kreme reopened its doors for customers to place orders inside of their stores, but inside seating will temporarily remain closed. Customers also have the option to order via dive thru, through the Krispy Kreme app or through the store's website. Delivery services are also available to those not quite ready to get out of the house yet.
Additional precautions have been set in place including:
- Increased frequency of routine disinfecting throughout shops
- Limiting number of guests allowed inside of stores and adding signage instructing guests to maintain social distancing
- Hand sanitizing stations available for customers
- Protective barriers at registers and drive-thrus to minimize contact
- Requiring staff to wear masks and gloves throughout shifts
- Continuing health screenings for team members before shifts
More information and updates on Krispy Kreme's policies are available online.