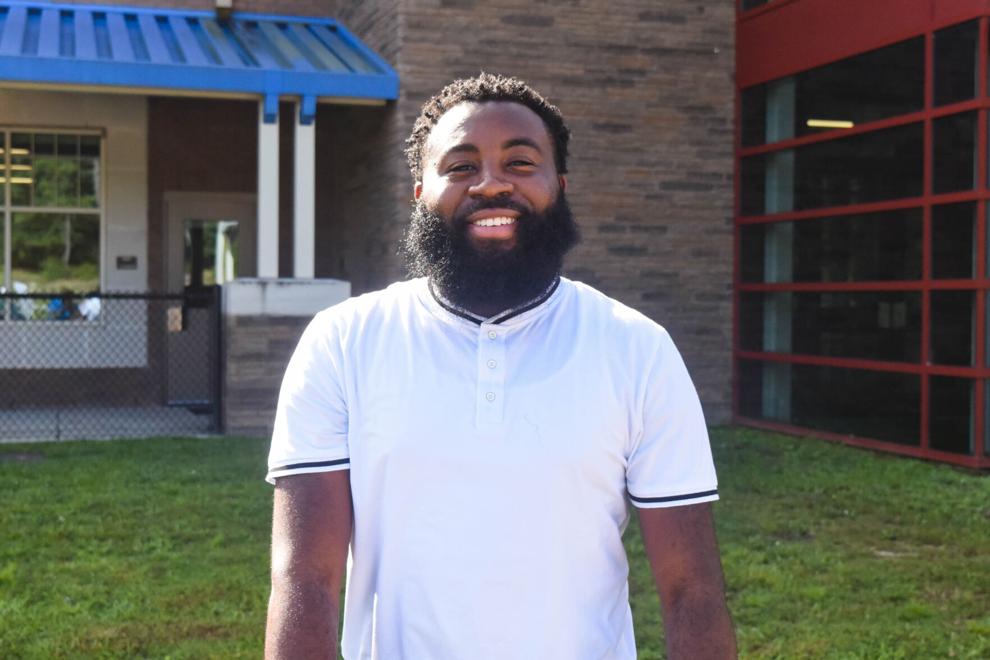 Richland School District Two named Valente' Gibson the 2021-2022 District Teacher of the Year.
Gibson is a fifth-grade teacher at Jackson Creek Elementary School with a focus of his work being racial and social justice education practices.
He received the 2020 Early Career Educator of Color Leadership award from the National Council of Teachers of English, and the Literacies and Languages for All 2021 Reclaiming the Joy of Teaching award from NCTE.
"There are so many of my colleagues who are doing the same work that I am and each one knows the importance of it," Gibson said. "I cannot claim sole ownership of any award, because we are all in this together. I am honored and will do my best to represent us all well as Richland Two District Teacher of the Year."
Gibson hopes that his presence in the classroom will inspire children and men of color to become educators.
"Mr. Gibson is making a noticeable impact on the Richland Two family, community and particularly his students," said Richland Two superintendent Dr. Baron R. Davis. "There is an undeniable, immediate need for more minority males like him to serve in our classrooms as teachers, mentors and role models."
Outside of the classroom, Gibson is a 21st century after-school director where he has the opportunity to help students and parents with academic enrichment. Tutorial services, parent workshops on financial literacy, resume writing, and literacy enrichment are some of the offerings.
He also teaches at the center for the education and equity of African American students at the University of South Carolina, where he helps develop learning modules that embed culturally relevant curriculum for effective teaching of students of color.
Gibson earned a bachelor's degree in elementary education with a minor in counseling education from UofSC and is currently pursuing a master of education in teaching with a concentration in multicultural context in education at UofSC.
Richland Two teacher of the year finalists included:
Andrea Clutts - Spring Valley High
Aimee Hinks - Pontiac Elementary
Mindy McNeal - Bookman Road Elementary
Warren Wise - Kelly Mill Middle.
Gibson will now compete for South Carolina Teacher of the Year.