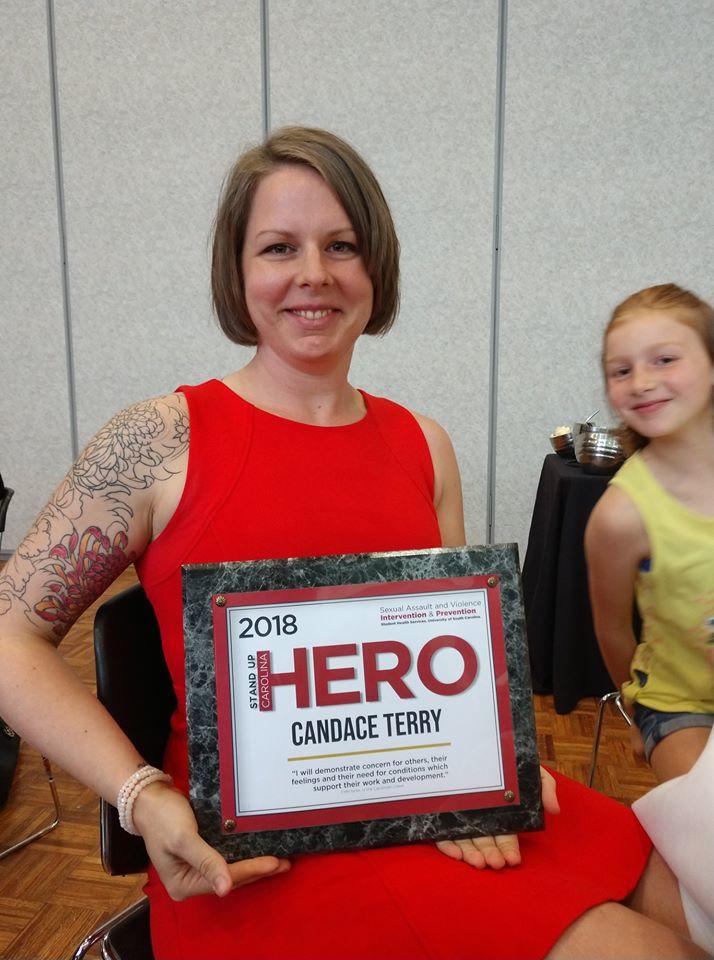 US Navy Veteran Candace Terry, a former guest of 94.3 The Dude's Soldier Salute and President of the Student Veterans Association of UofSC, has just completed a Masters Degree in Social Work from the University of South Carolina
"I am so honored and so proud to have completed my masters degree. It's been an amazing and challenging two years," said Terry.
Throughout her educational career, she was heavily involved and served as president of the Student Veterans Association, which exists to assist student veterans in the transition from military service to college academics. "I was given the opportunity not only to learn in my program, but to also learn from fellow veterans as we grew, together, into our new professional roles," she said.
Though Terry insists that her success is not worthy of such praise, her personal struggles on the road to graduation are a representation of the continued success of the Midlands veteran community.
Terry, a single mother, suffered for many years from Post Traumatic Stress Disorder from her time in the military. Unafraid to share her story, she overcame the mental scars of sexual assault while serving in the Navy. The conqueror of such a struggle led her to the Student Veterans Association, and allowed her to encourage her peers to overcome the adversity in their lives, and succeed in their academics.
"I found this common misconception that people believed veterans were not capable of going to college, and that is just not true," said Terry in her Soldier Salute interview.
She continues to serve the community as the founder of Corridor to Possibilities. The organization is a four-pillared community outreach initiative designed to impact academics, physics, and social-emotional development of high school students growing up in underprivileged areas of the state.
"I don't know what the future holds, but I'm excited for the opportunity to use the knowledge I have gained to help others along their paths, as so many have helped me," she said. It is Terry's hope that one day, her road will bring her back to working with and helping veterans.