Hotel Trundle is expanding to Main St., which will be known as the "Flutter Wing." The new sector of the hotel is expected to open in Spring 2023.
The Flutter Wing will feature an additional five guest rooms, a bridal suite and an outdoor patio. All of Hotel Trundle's buildings are historical, but the Flutter Wing has a different pastime from the others.
"It's going to be introduced with a little more of a story because that space has a different history than our current three buildings," said Rita Patel, co-owner of Hotel Trundle. "The rooms will be Instagram-worthy while celebrating all of the historical details that make the space so charming".
Hotel Trundle's expansion will occupy around 2,500 square feet with an additional 540 square foot patio.
Patel said the Flutter Wing is a fusion of a traditional hotel with also a more private bed and breakfast feel. Guests will pick up room keys from the main part of Hotel Trundle and will then have the privacy of being in a sector with a smaller number of rooms.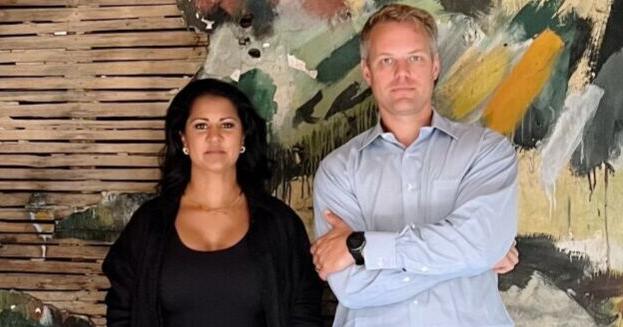 The design scheme will be similar to the rest of Hotel Trundle but intends to create a more intimate, European feel. The new wing will have deep, inviting colors, original hardwood floors and preserved light that will provide an ambient sky glow. The new wing is geared towards bridal parties and will provide more space for special events and groups.
"We're expanding in response to the volume of special event and wedding guests we host consistently at Hotel Trundle," says Marcus Munse, co-owner of Hotel Trundle. "These satellite rooms can cater specifically to those guests and fill a niche with high demand in our market. It also aligns with our model of adapting historic buildings and converting spaces that weren't hotels into stylish, modern lodgings that are downtown and convenient to the venues and restaurants of the Main Street District."
The new location is on the second floor of a historic building across from the Museum of Art. According to Patel, guests will be able to start reserving rooms around November or December of this year, for when the new wing opens in 2023.