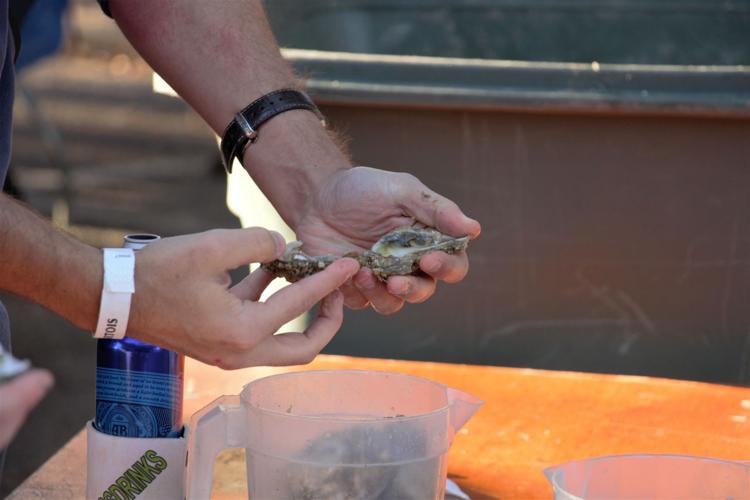 The weather forced a delay, but on Sunday, the sun came out and temperatures were perfect for the 23rd annual South Carolina Oyster Festival.
The historic Robert Mills House and Hampton-Preston Mansion provided the backdrop, with festival guests strolling the grounds and gardens (and touring the Robert Mills House, open for the occasion).
The oysters were for sale on Blanding Street, with the block between the historic homes closed for the afternoon. For those who enjoy a festival but lack a taste for salt-water bivalve molluscs, lots of other food was also available.
"It's just a great way to spend a day. We come every year," said Noelle Parsons. "I'm just glad the weather turned out so nice."
The event also featured live music on two stages, with bands including Prettier Than Matt proving entertainment for the oyster eaters and others.
Behind Hampton-Preston, guests also found something the old mansion's builders never imagined: a playground filled with inflatables for the kids to enjoy.
Part of the proceeds from the event will go to local nonprofits PAALS and God's Storehouse.
Information on future events and tours of the historic homes is available at historiccolumbia.org.