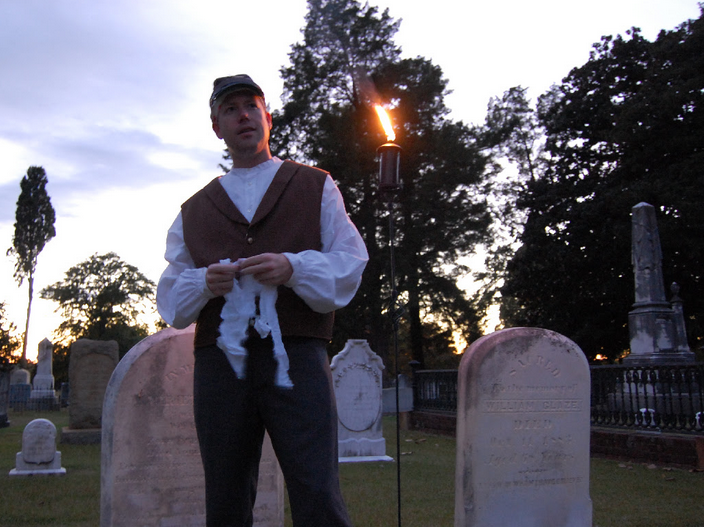 Historic Columbia is inviting Midlands residents to embrace the Halloween spirit, and join a tour guide on a walk around the Elmwood Cemetery. The event will be held Thursday, Oct. 10.
The organization has held monthly Moonlight Cemetery & Secrets from the Grave tours since May. The description for the monthly tours reads: "One hundred and sixty years of history will come to life during our popular Cemetery Tours! Grab your flashlight as we tour one of Columbia's oldest cemeteries and discover centuries of stories etched in stone on the markers and headstones found within Elmwood Cemetery's acres of carefully planned grounds. The perfect after-work activity, our cemetery tours are an event the whole family will enjoy."
However, in October, the last tour of the year becomes just a little spookier:
"Grab your flashlights and join Historic Columbia and Elmwood Cemetery staff for guided tours presenting some of Columbia's eerie and peculiar past by the light of the moon! Different than the regular monthly tours, Spirits Alive! Cemetery Tours feature costumed tour guides, snacks and other Halloween-related activities."
The tour will be held from 6 to 9:30 p.m. Tickets are $10 per adult, or $5 per child, for Historic Columbia members. General public pricing is $15 per adult ticket, and $7 for a child's ticket.
More information can be found on Historic Columbia's website.