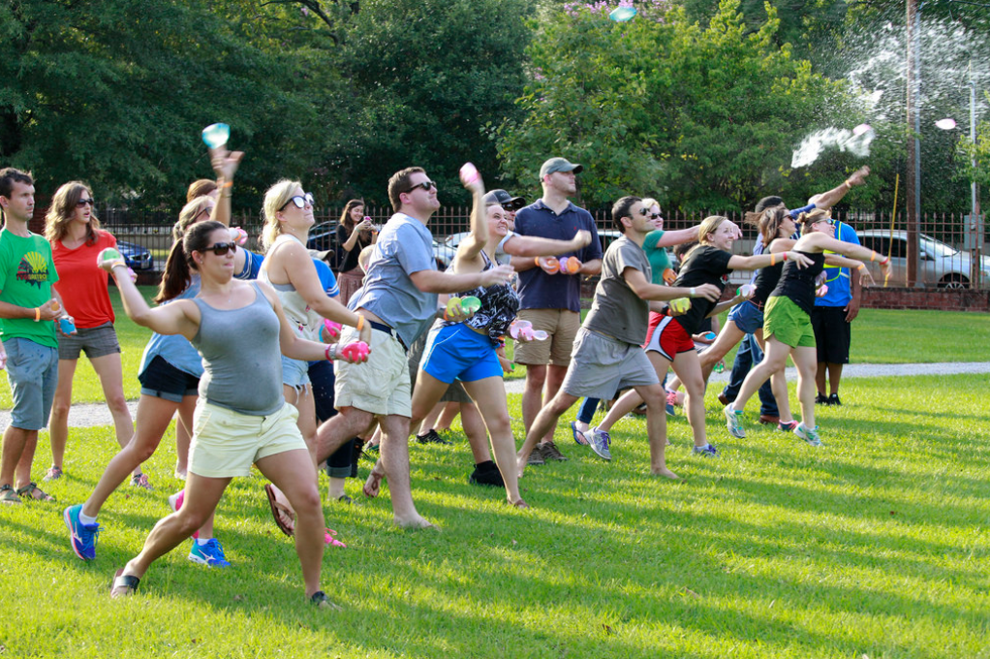 What better way to beat the heat of a famously hot Columbia summer than with cold drinks and water balloons?
Historic Columbia will be holding its sixth annual Historic Water Balloon Battle Friday, Aug. 13 from 5:30 to 7 p.m. The event is for adults only, 21 and up. This is the first time since the COVID pandemic the group has been able to hold the event in-person.
According to organization officials, participants will be put into teams to learn about different military tactics that were used throughout history, and implement what they learned into their water balloon battles on the grounds of the Robert Mills House & Gardens.
In years past, Historic Columbia has prepared more than 3,600 water balloons for the evening.
The stories and events of the women on the battlefield will be discussed in this year's activities, as part of August's organization-wide recognition of women's history.
Guests will be able to enjoy drinks before and during the battles, provided by local food truck Doggy Bagz.
Tickets are $15 each for Historic Columbia members, and $20 for non-members.
More information is available and tickets can be purchased through the organization's website.