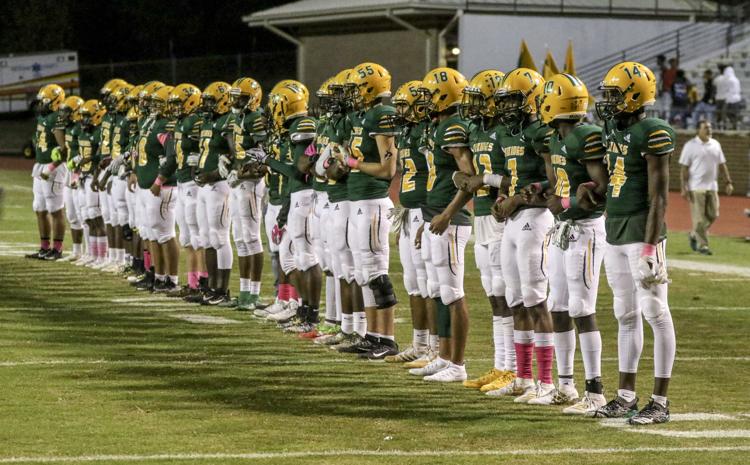 SPRING VALLEY (4-5, 1-2) AT BLYTHEWOOD (5-4, 1-2)
Win-and-you're-in scenario here. Both teams can clinch a postseason berth with a victory so it's a one game playoff. Having seen both of these teams, I really don't know who I would side with. Some could argue this is a pretty even matchup in most categories. I think both teams have some pretty good weapons and very solid quarterbacks. Josh Strickland has been up and down at times struggling these last two weeks, while DeQuandre "DQ" Smith is heating up these last few games. On defense, Blythewood is very quick and athletic, and their defensive backs are pretty strong in my opinion. Really hard to pick a winner here, I think whoever turns the ball over the least, and maybe a special team's play, makes the difference.
At halftime the very first Blythewood athletic Hall of Fame will be recognized. Jeff Scott (current offensive coordinator at Clemson University) will be the guest speaker, as well as an inductee.The other Bengals inducted will be Nicole Durig, Grayson Greiner, Coach Vince Lowry, and Richard Mounce.
AC FLORA (8-1, 3-1) AT DREHER (1-8, 0-4)
I expect the Falcons to bounce back this week. The 4A Lower State Coach of the year Dustin Curtis is well aware his squad needs to clean up the mistakes of the previous two weeks. Ten turnovers in two games is not going to get it done in the playoffs. Falcons hope to have their leading rusher Matt Pack back for the first round next week as he missed the game against Lower Richland. Falcons of course shooting for second place in the region and a home playoff game. For Dreher, it's been a rough transitional season for the Blue Devils. They have had some injuries and new talent take some lumps. Treigh Sullivan is a real good coach over there and has some solid coaches helping him, and there is a lot of pride in this game. Crazy things have happened when these two teams meet up.
Flora leads the all-time series 30-24. Falcons won last year.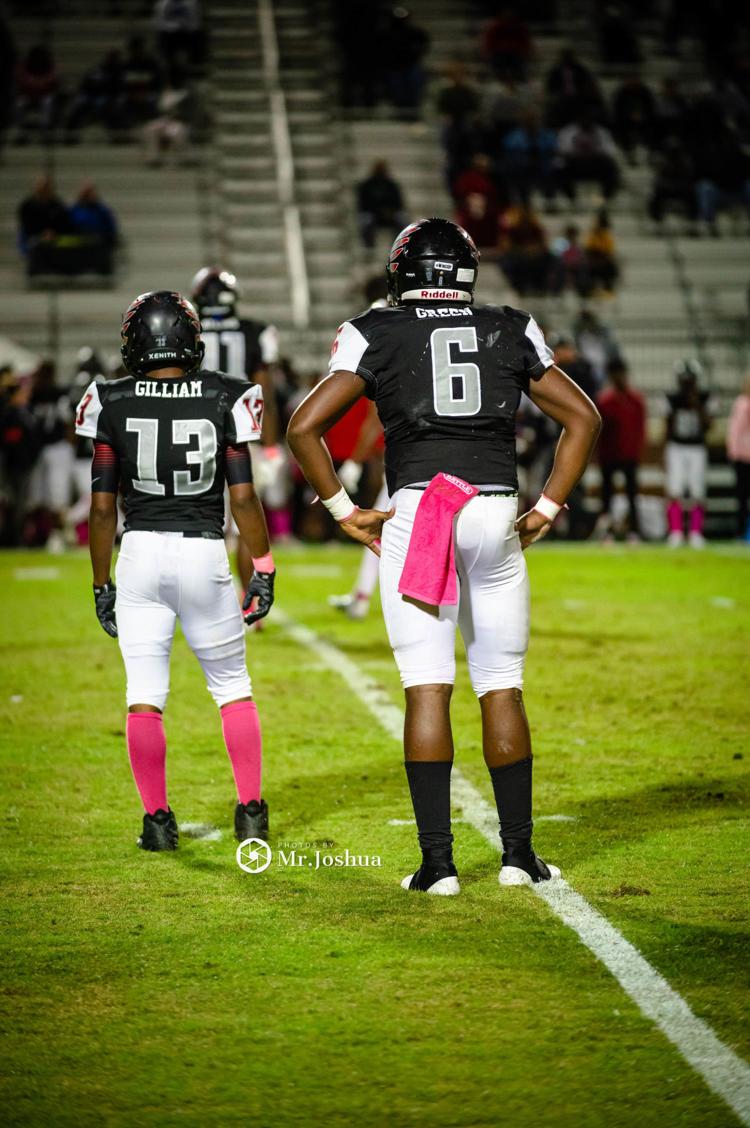 WESTWOOD (6-3, 2-2) VS RICHLAND NORTHEAST (0-9)
The Redhawks seem to be getting healthy at the right time and this program has made some runs and upsets in recent years in their short history. This is one of the most dangerous three seeds entering the playoffs in my opinion. Getting their App State commit Christian Horn back is so big. Add that with their two North/South guys on offense (Ahmon Green, Cam Atkins) and a big physical defensive front, this team is primed for a potential run. Of course that depends on the draw and we will see how it all shakes out after tonight. The RNE Cavaliers are in a big transition with a new coach and fighting to stay alive in 4A. I have heard mixed opinions on whether or not RNE will be dropping down to 3A or staying where they are. Nonetheless, I hope the Cavaliers show some promise here heading into 2020.
Series notes: This is the ninth meeting, Westwood took last year's game 38-3
EAU CLAIRE (0-9) VS COLUMBIA (1-8)
The Shamrocks and the Caps have seen better days. People just do not understand the challenge of winning at some of these inner city schools. Most of them are smaller classifications. Expect a hard fought game here as the Shamrocks are desperate for a win and the Caps would like to end on a high note going into next season.
Series notes: This is a long rivalry. Per scfootballhistory.com, this is the 49th meeting. Columbia leads the series 32-12 with some ties. Columbia won last year 35-14.
ORANGEBURG-WILKINSON (6-3, 2-2) AT LOWER RICHLAND (5-4, 4-0)
Don't overlook this game. Lower Richland winning last week was certainly huge, no doubt about that. But OW has the athletes to go step-for-step with the Diamond Hornets here. O-W took a tough, disappointing loss to Crestwood last week so they definitely would look to bounce back. It could possibly turn into a shootout, too. I'll take Jamison Ganzy with his nearly 30 total touchdowns and the home team, but the Bruins are always tricky in these spots. If LR wins here, I think you have to give Rodney Barr major consideration for not just Region coach of the year, but possibly more accolades. From some coaches I've talked to this week, they have told me what a great job he's done with that team.
Series notes: 20th meeting. OW has won 13 times. They lost last year 8-0 to LR.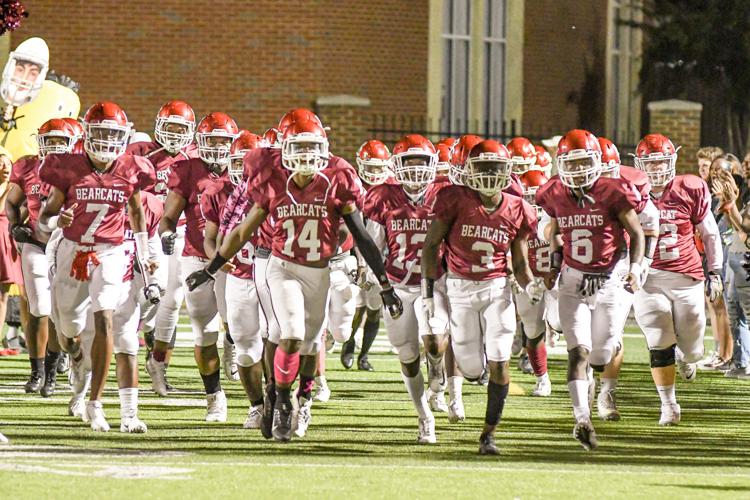 QUICK HITS
BROOKLAND-CAYCE VS AIRPORT
This is for all the marbles: first place in the region and bragging rights. Two rivals battle for the region championship. BC won the first meeting this year 35-32 and held off the Eagles in the redzone to end the game. Airport may have the better record, but I think I might slightly side with the Bearcats and Will Way. He has been on a tear offensively as has the BC defense. Gonna be a great game and atmosphere over in West Columbia.
KEENAN AT CAMDEN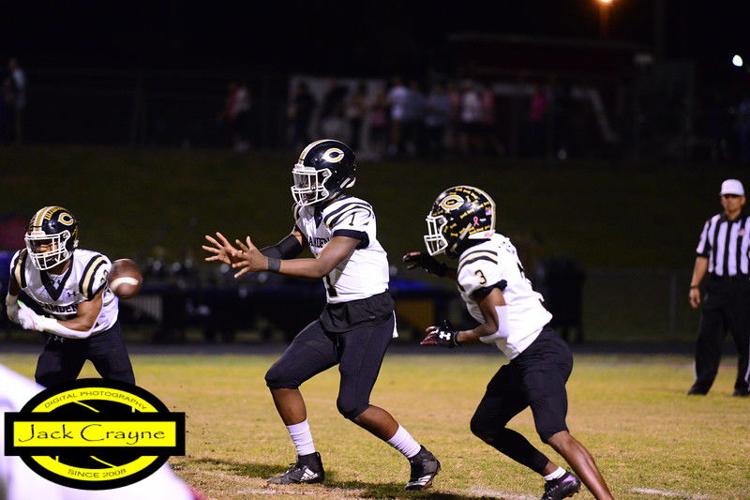 Per coach Brian Rimpf, the coach of the Camden Bulldogs, they own all the tiebreakers in their region. A win for the Bulldogs and they become region champs outright for the first time since 2002. That was a state championship run for Camden.
Some notes for this one: In five games, Camden has outscored the Raiders 42-5. Mike Davis needs 142 yards to eclipse 1000 on the season. His teammate, junior tailback Willis Lane already has 1550.
INDIANLAND AT FAIRFIELD CENTRAL
The Griffins were being talked about three weeks ago as possible region champs after beating Camden, but a loss to Chester has Fairfield hoping for some help so they can finish second. I think this could be a sneaky good game in Winnsboro. The Warriors from Indianland are a tough out for teams week to week. Fun note, they have some former NFL guys in KO Simpson (who also played for the Gamecocks) and HB Blades who was drafted by the Washington Redskins.
CA JOHNSON AT GRAY COLLEGIATE
Hunter Helms stays hot at QB for the War Eagles. He threw seven TDs last week. He has not played in the second half of the last four games. He now has 36 touchdowns with 3,000 yards and four interceptions. With stats come accolades: the North/South all-star selection was also named to the Carolina Bowl Senior Showcase. War Eagles can lock up the region for the second straight season. Former Gamecock and current head coach Adam Holmes has done a very good job over there in West Columbia.