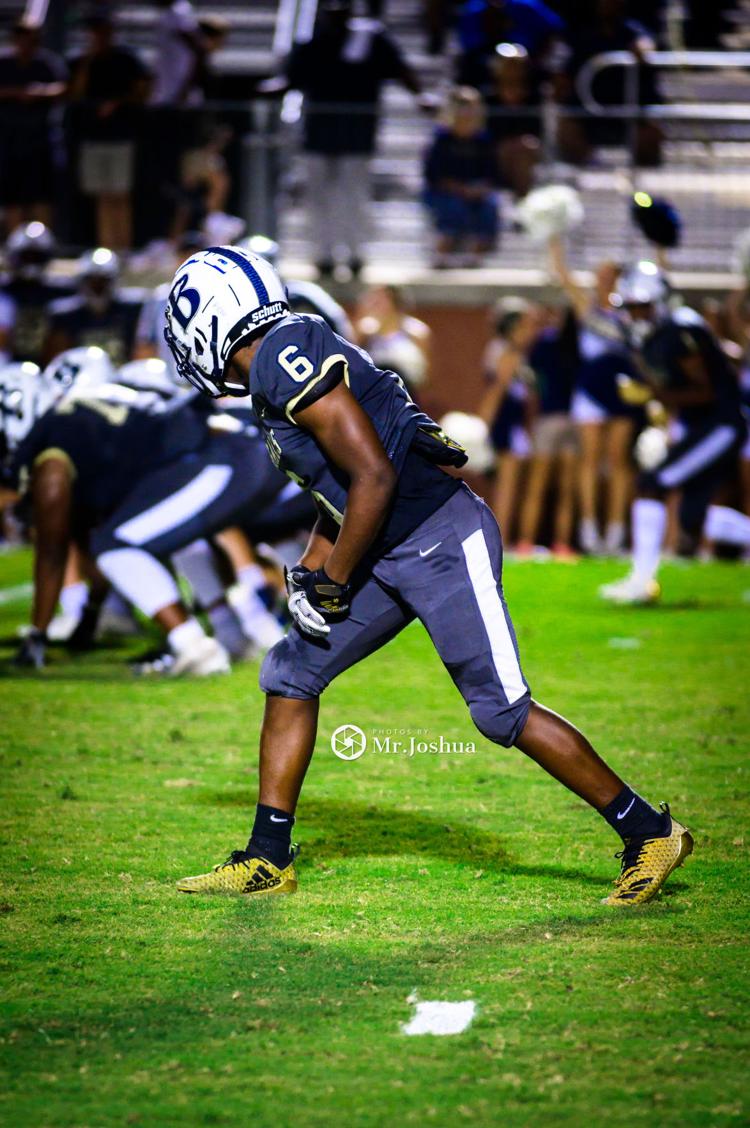 BLYTHEWOOD (5-3, 1-1) AT LUGOFF-ELGIN (3-6,1-2)
Well, it's just this simple for the Lugoff-Elgin Demons. If they win, they're in the playoffs. Cut and dry. With the Demons having their bye next week to end the season, this is the final game for them. A win puts them no worse than third place in the region. The 17-14 win over Irmo last week gave this Demon team some confidence but they are still finding identity on offense. I believe if they can score 21 or more points, they will have a chance at knocking off the Bengals. But that's easier said than done, the Bengals could be a match up problem for LE as Josh Strickland has been so efficient this year. Nearly 1700 yards with 19 touchdowns and only two interceptions for the Gilbert transfer. Just so impressive to only throw two picks when you sling it like he does. The key here will be the Demon rush vs that Blythewood offensive line and how the corners cover the receiving core as well. LE's defense is one of tops in the Midlands. The last month or so has been really strong. Even with a 58-6 loss to Sumter within that, the unit has only given up an average of 12 points a game in four of their last five games.
Ethan Hix leads the Midlands with 125 tackles with 14 for loss. For Blythewood Josh Burrell has 36 catches with nine touchdowns. He averages 15 yards every time he snags one.
FAIRFIELD CENTRAL (4-4, 2-0) AT CHESTER (7-2, 2-1)
Another team that essentially controls its own destiny is the Fairfield Central Griffins. Faifield can win out and take region title. But standing in their way is the defending 3A State Champions. Fresh off a loss to Camden, I think the Cyclones are going to be better at home here. The key for me in this, is if Faifield can score enough points here. I think if Fairfield scores 24-28, they win the game, however. Chester has a hobbled QB who while talented, is nursing an ankle injury. I spoke to Faifield coach Demetrius Davis this week and he told me his kids are focused and the practices have been very physical. They seem to know the task at hand. Injured QB or not, FC has its work cut out for them. The Griffin defense is "bend but don't break," and has gotten better each week but Chester is known for great skill kids on the outside. I expect Will Barber to get a lot of touches for the Griffins on offense, even in the wildcat. This is probably a low scoring game, hard to pick a winner here.
CAMDEN (7-1, 1-1) AT INDIANLAND (3-5, 1-1)
I got to have a solid sit down with Camden coach Brian Rimpf this week. Always thought he was a bright guy. Very honest and open, but really refreshingly transparent when talking about his team. He openly admitted that at this time last year, his team may or may not have overlooked this particular matchup. The game in 2018 went in overtime and the Warriors snuck by getting the win. Camden is well aware of that, and is dead set and determined to not allow that to happen this time around. The Bulldogs are more talented on both sides of the ball, and are coming off their biggest win of the season defeating the 3A state champion Chester Cyclones 28-7. Even with the Warriors passing it more this season, I just don't see how they can contain Camden's running game. Since the month of September, the Warriors have given up an average of 37 points a game. The Bulldogs rushing game alone has amassed over 2000 yards with Willis Lane leading the way at 1300 yards. I expect a motivated Camden team to win here and be one step closer to securing a home playoff game.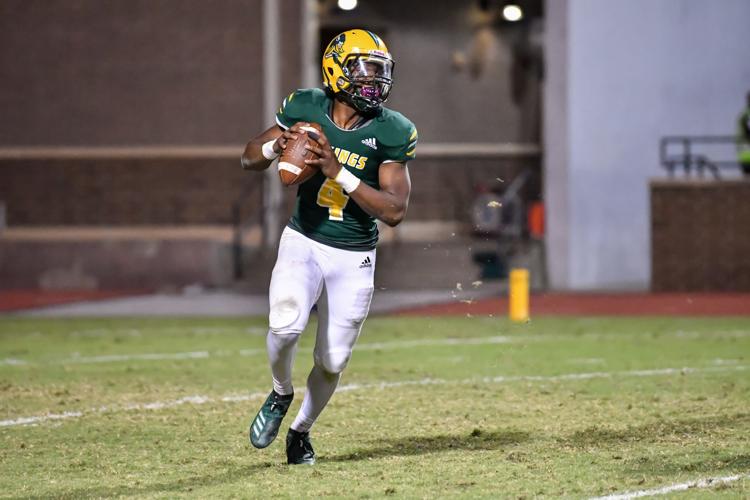 SUMTER (7-0, 2-0) AT SPRING VALLEY (4-4, 1-1)
Sumter just keeps rolling. People keep trying to find ways, anything they can to find a weakness in this team. They have talent stacked everywhere with division I prospects and/or commits at wideout, defensive back, linebacker, defensive end, and running back. But the key for the Fighting Gamecocks is their line play up front. They are as big, and strong as I have seen all year. Some are saying that they may be one of the few teams that could possibly hang with Dutch Fork. I don't see Spring Valley giving Sumter much trouble unless they can somehow turn it into a shootout. Spring Valley can certainly score, they have weapons and a talented QB, but not sure how many times they will go up and down the field on the Gamecocks. Sophomore DeQuandre (DQ) Smith is one of the young rising stars in the Midlands but this will be his toughest test yet facing a University of South Carolina commit at safety and three other players on the defensive front getting major D-1 looks.
LOWER RICHLAND(4-4, 3-0) AT AC FLORA(8-0, 3-0)
Maybe the most improbable game here for both teams. Absolutely no disrespect, but how many would have thought that both these teams would be 3-0 at this point late in the year? I think it speaks to both coaches with Rodney Barr at Lower Richland and Dustin Curtis at AC Flora. Barr has been at LR a few seasons and the Diamond Hornets always seem to compete week in and week out. We have talked about the great rushing attack with AC Flora featuring the Junior tandem of Matt Pack (982 yards 12 TD) and Terrell Coleman (600 yards 8 TD). But the spotlight player for me in this game is Jamison Ganzy. He has been the focal point of the LR offense all year. Not many players in the Midlands have 29 combined touchdowns with 2,000 all purpose yards. He keeps his team in the games and is the reason why they are 3-0 in region play. But can the Diamond Hornet defensive front slow down the Falcons run game and force the pass? I'm always a sucker for the team that plays good defense and runs the ball so I'll favor the home team here but I expect a good game here at the newly renovated Memorial Stadium.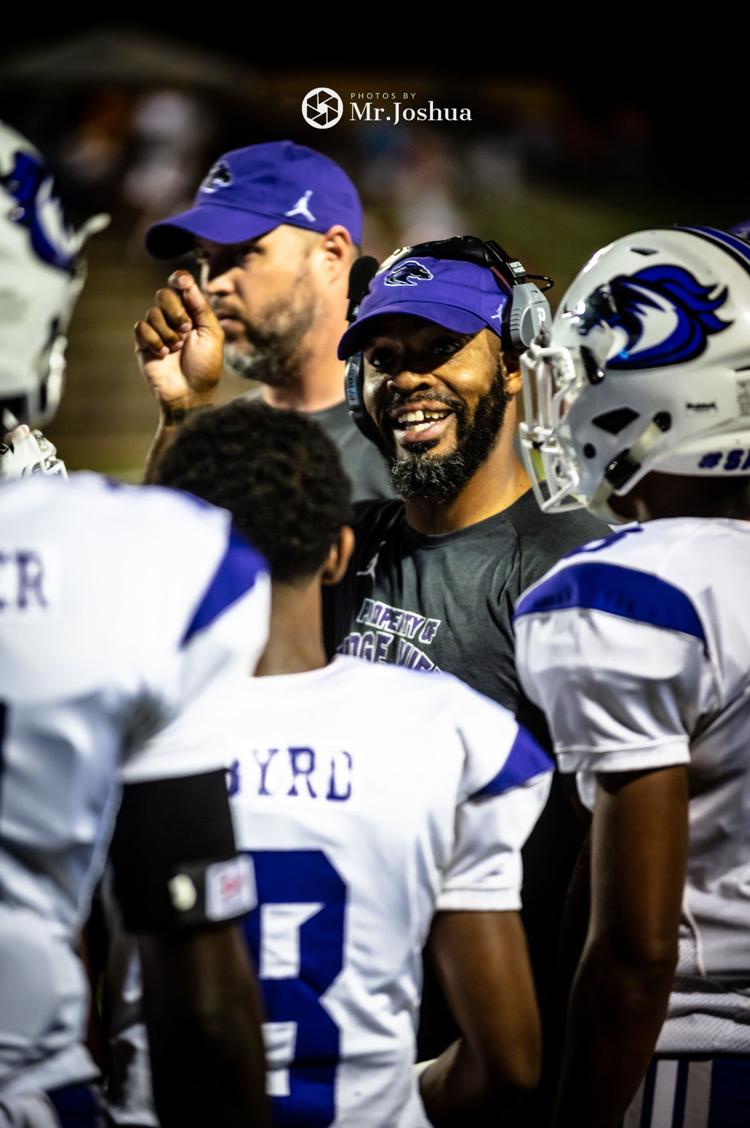 SOUTH POINTE (8-0, 3-0) AT RIDGE VIEW (5-3, 3-0)
The unstoppable force vs the immovable object.
Ridge View has been oh-so close at winning this region over the years, and the team always standing in their way has been the South Pointe Stallions. They lost by three points last year 38-35 in Rock Hill. There is certainly no shame in losing to the Stallions, who have won numerous state titles in the last 5-6 years. But you just know RV head coach Perry Parks, his staff and players really want this one bad. It may not be Parks' best team offensively, but one could argue its certainly one of his better squads on defense. The Blazer D is giving up just under 14 points a game. They'll face a Stallion offense that averages 36 per contest.
LANCASTER (2-6, 1-2) AT WESTWOOD (5-3, 1-2)
North-South all star selections Ahmon Green and Cam Atkins should have no problem handling a struggling Bruin team at home. Bruins only average about 16 points per game.
HAMMOND VS CARDINAL NEWMAN
Jackson Muschamp (1600 passing yards, 23 TDs) and the Skyhawks will face the Charlie Shekan (123 tackles) and the Cardinals.
HEATHWOOD HALL AT CAMDEN MILITARY ACADEMY
The Porter brothers come to Camden to battle the Spartans. Ronnie Porter leads the Midlands in rushing with 1300 yards and 15 scores. Rondarius is one of the top tacklers in the area on defense.
NORTH CENTRAL AT LEWISVILLE
The Knights need a win to get into the playoffs with two left on the schedule. Kaleb Haven is one of the more under-looked players in the area with 970 yards and 10 touchdowns. He's an absolute stud on both sides of the ball at the 2A level.
COLUMBIA AT CALHOUN COUNTY
DREHER AT LAKEWOOD