The Weekend of Champions in high school basketball gets underway Friday afternoon at Colonial LIfe Arena in Columbia. Some of the best atmospheres in high school sports will take place over the next two days. There will be 10 games, and 10 champions. Here is a quick preview and thoughts for all the games taking place throughout the weekend.
Friday
2A girls - Christ Church vs North Charleston 3:30 p.m.
First title appearance for North Charleston since they lost back to back in 06 and 07. Christ Church is a state champion from a year ago. The latter is led by McCall King, a sophomore who averages nearly 20 a game and had 26 in the upper State title game.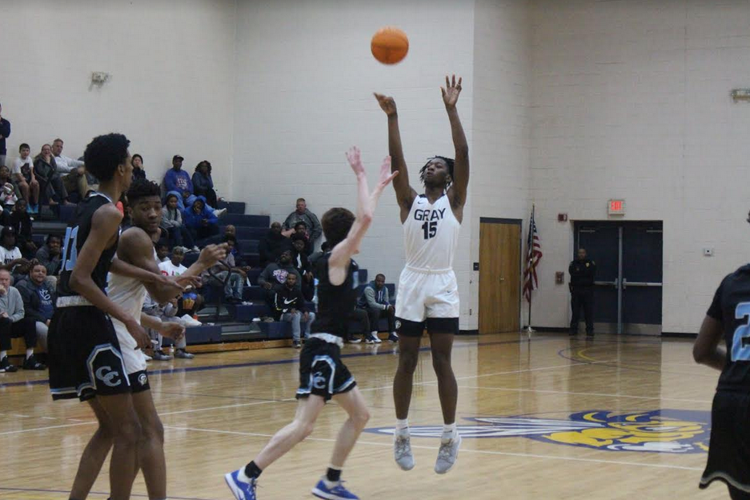 2A boys - Gray Collegiate vs Whale Branch
The Gray Collegiate Boys are back to back champs and show no signs of stopping. They just keep reloading. This 2020 version is scary good on defense and deep with youngsters hungry for a spot. I was impressed by seeing freshman and sophomores getting playing time in big spots last weekend. But their playmakers in Taurus Watson and Latavian Lawrence come up big when needed. Both average double digit scoring and are solid on defense. The length is going to be a problem for Whale Branch. Their top player will be Nick Pringle, a Winthrop commit. He comes up big in the clutch.
5A - Clover vs Goose Creek 7 p.m.
Alyesha Wade has been one of the most enjoyable players to watch all season. Her energy, swagger and overall talent is infectious. Her teammates feed off that as well. The Lady Blue Eagles had the best shooting percentage of any team (girls and boys) over the weekend in Greenville - a place historically tough on offenses. Clover will face the defending champion Gators of Goose Creek. Long-time coach Tim Baldwin led the Gators to title victories last year, and also in 2010 and 2017. It's their fifth overall trip.
5A boys - Dorman vs Dutch Fork 8:30 p.m.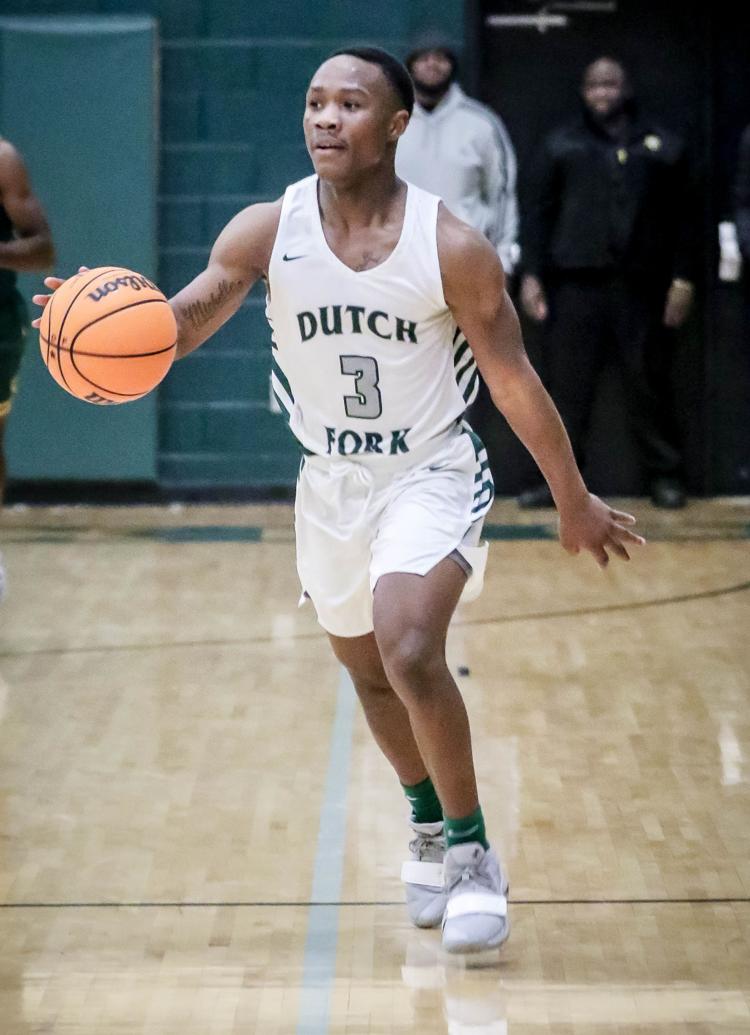 The number one team in the state is more than just that. They are ranked in the top three in the nation among two other polls (Maxpreps, ESPN). Led by Clemson signee PJ Hall and Butler signee Myles Tate, this group is at the peak of its powers and hoping to end an amazing era of basketball. From 58 straight in state wins, nine consecutive region titles, and a handful of other accolades. They are looking for the rare four-peat. So you just got the gist on Goliath, so let's meet David. Enter the Dutch Fork Silver Foxes. A team full of young, hungry talent that has been on quite the run. Lots of connections in this game, Bret Jones has done a great job in his short time here. He coached Dorman head man Thomas Ryan in JV and even gave him his first job later on. They are all disciples of now-retired Bailey Harris, who coached at Lexington for many years.
Saturday
1A girls - High Point vs Military Magnet 10:30 a.m.
The High Point Academy girls are back in the title game looking to redeem themselves after losing to Scott's Branch. This is the first appearance for Military Magnet
1A boys - Great Falls vs Scott's Branch 12 noon
The Red Devils of Great Falls are back in the title game looking for their 11th state championship. They already have the most of all-time. Kelton Talford is the player to watch in this one. He's headed to play at Winthrop.
3A girls - Keenan vs Marion 2 p.m.
Well it goes without saying, Milaysia Fulwiley is the player to watch. She scored 42 points in upper state and fills up the stat sheet week-in and week-out. However, this Lady Raider team has a very solid supporting cast that includes length and a post presence including Jaylin Oree. For Marion this is their first appearance since 2010, they won the previous year in 09. They also have the rare distinction of beating a team this year 79-0. The Keenan girls are going for title number four.
3A boys - Keenan vs Wade Hampton 3:30 p.m.
The Keenan boys are looking for state title number nine. A win for the legendary Zack Norris would give him his seventh with the school. Watch for Raekwon Horton (25ppg) who has big play ability but an elite defender as well. Watch for Jazian Gortman. He could be next man up behind Horton in a long line of Keenan studs. He's impressed a lot of folks in the second half of season.
4A girls - South Pointe vs North Augusta 5:30 p.m.
A rematch from a year ago. It's the revenge tour for the Stallions. They avenged both region losses by defeating those same teams (Ridge View and Westwood) in the previous two weeks of the postseason. The tour can be completed with a win over the Lady Yellow Jackets, the team they lost to last year in this very spot. However, North Augusta is so strong. This senior class is 108-5. Only six teams in state history have hit the four peat, NA is going for just that.
One of my players to watch is for the South Pointe Stallions. Jamia Blake has averaged 16 points with 6.5 assists and six rebounds the previous two games.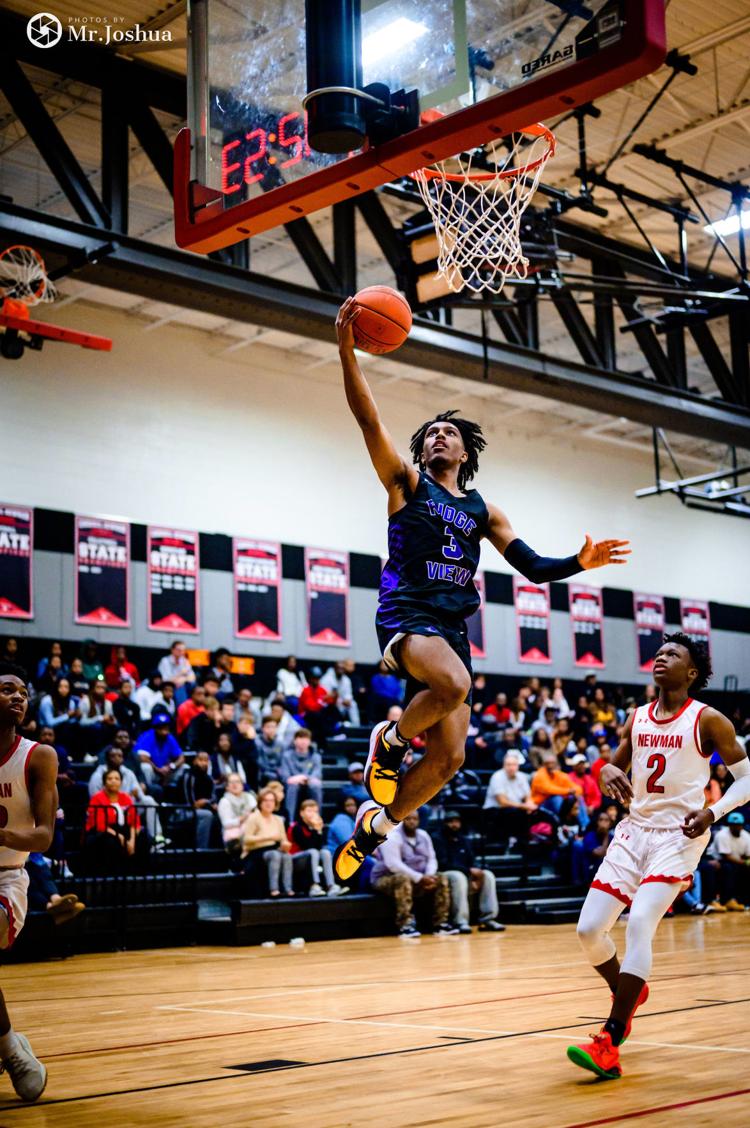 4A boys - Ridge View vs Myrtle Beach 7 p.m.
The two-time defending champs go for the three-peat in the finale of the weekend of champions. Some would say the tight win over Wren last weekend was a wake up call for the Blazers. RV is as talented as any team in the state with USC signee Ja'Von Benson and talented guard Cincere Scott. They set the tone early while coach Yerrick Stoneman makes the adjustments needed. They'll take on a very athletic Myrtle Beach team that hasn't been in Columbia since 2008. The Seahawks are led by Emorie Knox, headed to play at the next level for Charleston Southern, who controls the tempo of games. All five starters can go for MB. The Blazers, of course, will have the home crowd behind them. Yet Columbia natives will likely be cheering on the local team from Northeast.