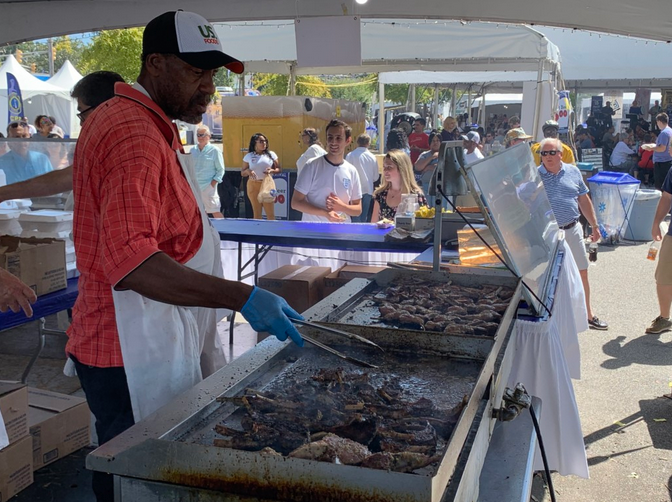 Some of it's Greek, some of it isn't, but it all comes together to make one of Columbia's most popular and longest-running annual events.
The 33rd annual Greek Festival stuck to the tried and true formula Thursday through the weekend in the four-day event, hosted by the Holy Trinity Greek Orthodox Cathedral: music, vendors, cultural demonstrations from dancing to mock battles in period costumes, and most of all, food. And more food. And still more food.
"Oh, we're here to eat," said Kerry Williams between bites of his spanakopeta (spinach and feta cheese baked in a pastry). "Some people like the shopping and the music is good, but it's all about the food for us."
The food included something for just about everyone, from traditional Greek dishes to festival-style burgers, fries and chicken tenders. The vendors also offered a wide variety of arts, crafts, clothes and more, both with and without connections to Hellas.
Tours of the cathedral itself were also popular, with guests invited to see the newly completed narthex iconography and cathedral iconography. On display for the first time this year were vestments worn by Greek orthodox clergy during church services.
The festival will return in 2020 for year 34. Details are available at columbiasgreekfestival.com.