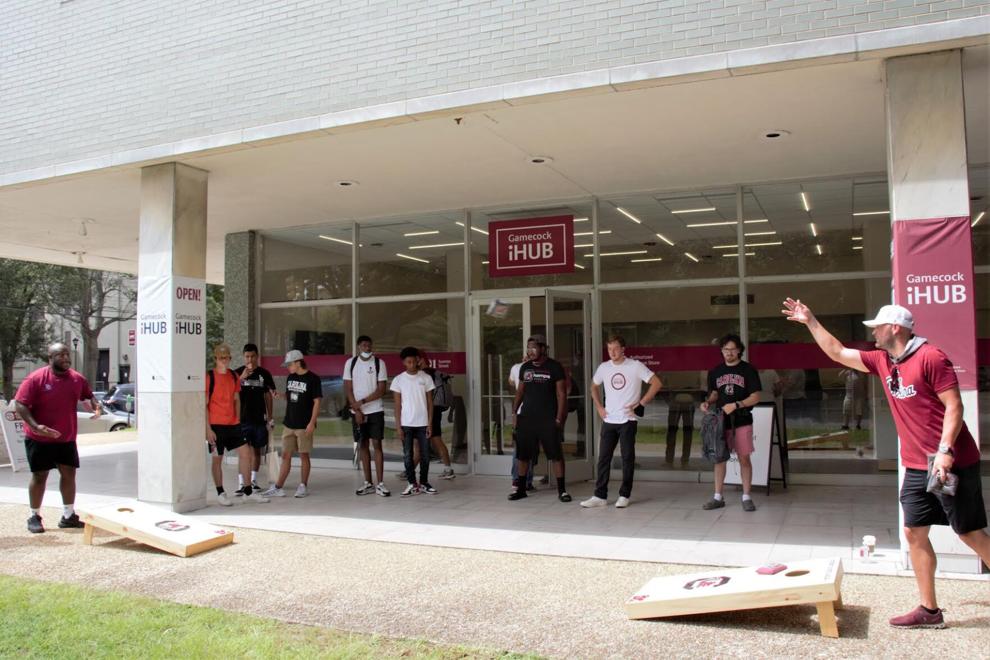 The winningest quarterback in South Carolina Gamecocks football history took the field in a very different sport Friday.
Connor Shaw took on challengers in "Cornhole with Connor," a competition hosted by Gamecock iHub, the University of South Carolina's new Apple Authorized Campus Store. The store offered Gamecock iHub sweatshirts to any UofSC student who could defeat the legendary passer.
"We're playing to 14," Shaw announced, referencing the number he wore while going 17-0 at home and 27-5 overall as the starting quarterback for the Gamecocks.
A few years have passed since he last took the field at Williams-Brice, but the results were similar: Shaw won twice as often as he lost on Friday. Of course, these games were all in fun and he posed for pictures with all the competitors and other store customers regardless of the outcome.
Shaw also toured the store, which is only the second in the nation to incorporate experiential learning into its business model, and met the student employees who operate it under the leadership of faculty and staff from the university's Department of Retailing.
"It's a pretty neat concept of experiential learning and a resource for technology and services," Shaw said.
More information on the store, which serves UofSC students, employees and alumni, is available at sc.edu/ihub.