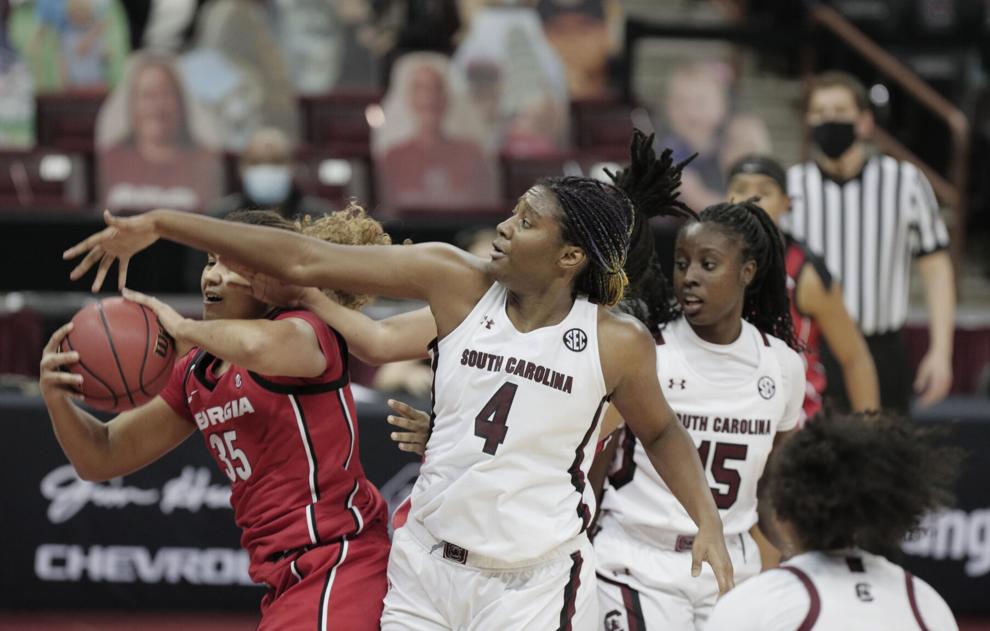 First year USC football coach Shane Beamer now has a complete 10-man assistant coaching staff. Beamer filled out his staff this week by hiring Greg Adkins as offensive line coach and Jimmy Lindsey as defensive line coach.
Adkins most recently coached at Marshall, and Lindsey was on the staff at Illinois last season. Each received a two-year contract from the Board of Trustees Friday. Adkins will earn $550,000 per season and Lindsey $350,000 per season.
Beamer also has been filling in his support staff, and one of his more intriguing hires is Derrick Moore. He will have the title of Executive Director of Character and Player Development. Moore spent the last 20 years working in the Georgia Tech program.
On the hardwood, the USC men returned to action after a two-game postponement due to COVID. The Gamecocks played without head coach Frank Martin, assistant coach Chuck Martin and front-court players Alanzo Frink and Jalyn McCreary last Saturday night at LSU due to COVID. They held the lead most of the game but couldn't hold off the Tigers down the stretch in an 85-80 loss. Keyshawn Bryant led the Gamecocks with a career high 26 points.
Frank Martin was back on the bench for Wednesday's game at Missouri, but Frink and McCreary remained out. The Gamecocks fell behind 10-0 and never recovered in an 81-70 loss.
The Gamecocks are 3-4 overall and 1-2 in the SEC. They will host Auburn Saturday afternoon.
The women remained red hot this week with two more impressive SEC wins that pushed their league winning streak to 22 games. Monday night, after unveiling the statue of A'ja Wilson at the Colonial Life Arena earlier in the day, the Gamecocks blew out Arkansas 104-82. A 25-4 run in the second half turned the game toward USC as the Gamecocks shot 66% in the second half. Aliyah Boston led the way with 26 points, 16 rebounds and six blocks.
Boston made history Thursday night in the Gamecocks' 62-50 win over Georgia recording the program's first ever triple-double in an SEC game. She had 16 points, 11 rebounds and 10 blocks.
The Gamecocks are now 11-1 overall and 6-0 in the SEC. They will play at LSU Sunday afternoon.