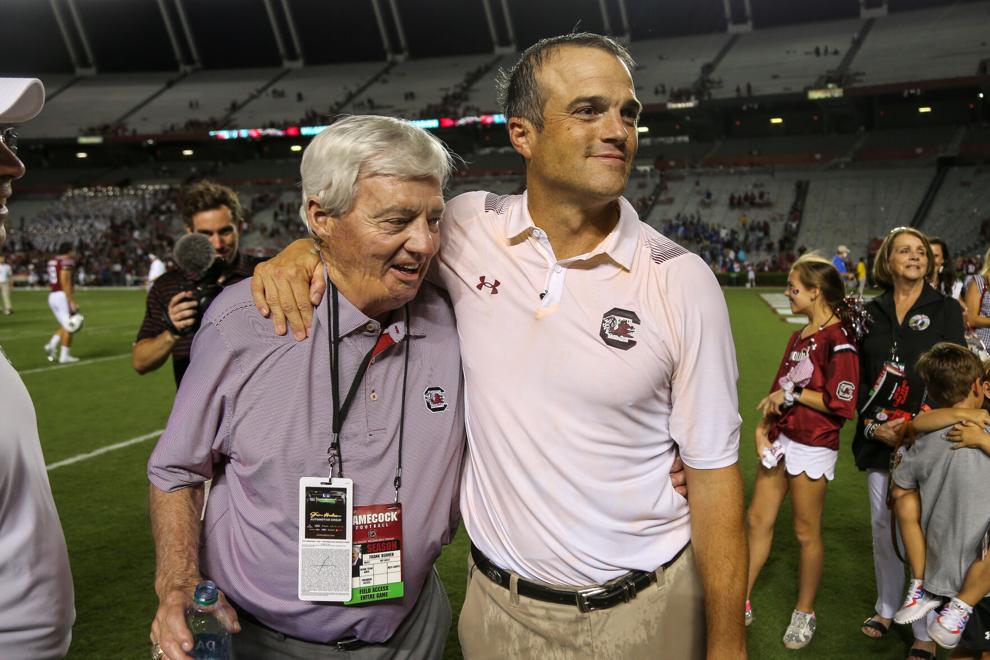 The Shane Beamer Era of Gamecock football opened in a positive way Saturday night in Columbia, a 46-0 win over FCS member Eastern Illinois. Quarterback Zeb Noland passed for four touchdowns and ZaQuandre White rushed for 133 yards including a 63-yard touchdown. The defense was equally impressive holding the Panthers to 109 total yards and just 1.9 yards per snap. Defensive end Jordan Burch got the defense in the end zone with a 61-yard pass interception return.
It was an emotional night for Beamer, coaching his first game as a head coach at the age of 44, and with his hall of fame father Frank Beamer sitting in a Williams-Brice Stadium box with numerous family members and friends.
"The emotion of tonight was awesome, I'm so appreciative...what a special night," Beamer said. "A lot to build upon, a lot of good, a lot to correct, obviously, but so happy for our players...the most rewarding part was seeing the smile on their faces...I love coaching these guys, I love being the head coach of South Carolina."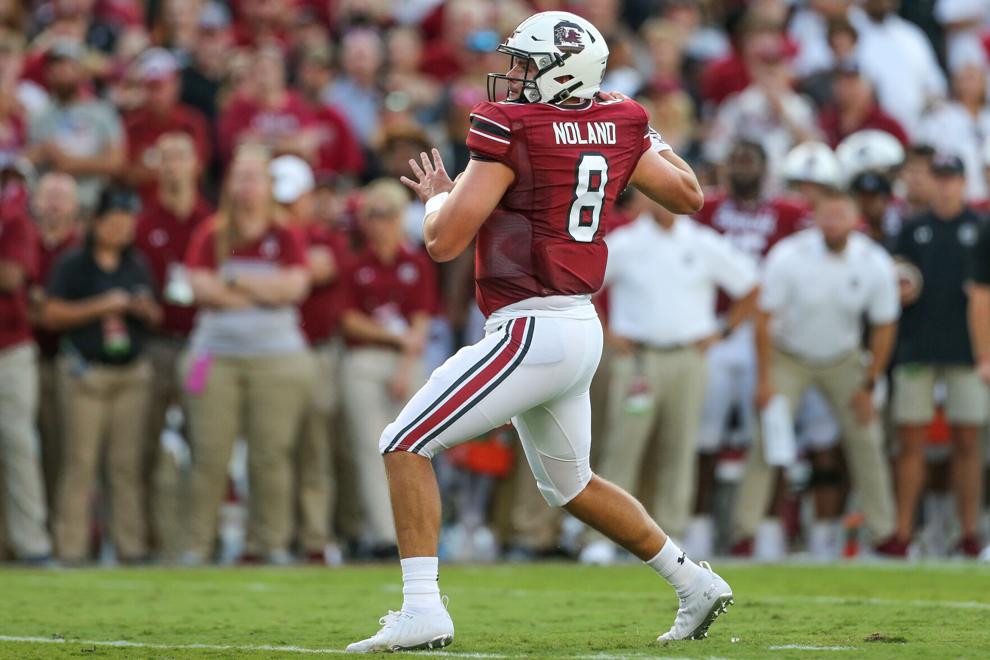 Several Gamecocks were held out for health or discipline reasons. Beamer said he expects all to be back in practice Sunday, including star running back Kevin Harris who missed this game with an illness. The Gamecocks play this coming Saturday at East Carolina.
The first competitions of the academic year between UofSC and Clemson pitted the volleyball teams and men soccer teams this week. The Gamecocks took the measure of the Tigers in volleyball winning in straight sets. UofSC has won six in a row over the Tigers. The Gamecocks had four different hitters with at least eight kills in the game.
The volleyball team also defeated UCF in a pair of matches during the week. They are now 5-1 and will play this weekend at Kennesaw State.
The Tigers evened things up in soccer with a 5-0 win. The Gamecocks were outshot 32-5.
"I was incredibly proud of my boys and the work they put in," head coach Tony Annan told GamecocksOnline. "Obviously I'm always disappointed to lose games, but I'm leaving here very proud of my team. I'm very proud of the boys in there who absolutely put a shift in."
Annan picked up his first win as the Gamecocks' coach last Sunday 4-1 over Winthrop. The Gamecocks will host Presbyterian Tuesday night.
The 12th-ranked women's soccer team defeated Boston College 1-0 in Columbia Thursday night. Payton Patrick scored her first career goal in the 73rd minute for the win. "We are thrilled with the team's effort and performance," head coach Shelly Smith said to GamecocksOnline. "I thought we came out well at times, we tended to chase the game a little bit and had a lot of turnovers. We settled down much better in the second half. We found some open spaces, the game opened up, and we limited them to some opportunities."
The Gamecocks are 4-0 and will host Charlotte Monday.
The women's cross-country team was victorious in the Eye Opener meet at UofSC Upstate Friday. Hannah Twine and Lilly Weeks finished second and third respectively to lead the Gamecocks.