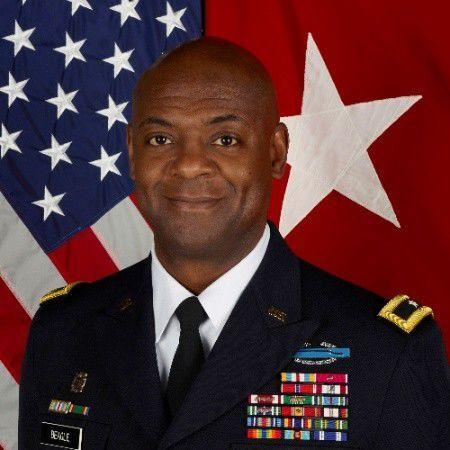 The community will have a chance to ask questions to be answered by Fort Jackson's commander at an upcoming virtual forum.
The Columbia Chamber of Commerce will host a virtual interview with Fort Jackson Commander Brig. Gen. Milford H. Beagle Jr. at 11 a.m. March 19.
The event will be streamed live on the chamber Facebook page, and those interested can sign up to watch live via Zoom.
Columbia Chamber of Commerce President and CEO Carl Blackstone will host the forum and WIS anchor Judi Gatson will facilitate. Members of the community are invited to submit questions in advance via email to Inquiry@columbiachamber.com.
"We are America's Army and must continue to engage with America so they know and understand their Army," Beagle said. "We love being partners with the community and look forward to this and more interactions."
Beagle, a native of Enoree, South Carolina, assumed command at Ft. Jackson in June 2018. He was commissioned into the Army after graduating from South Carolina State University in 1990.
The Department of Defense announced in February that Beagle has been reassigned to commanding general, 10th Mountain Division (Light) and Fort Drum in Fort Drum, New York.
No timeline for that move has been announced. Brig. Gen. Patrick R. Michaelis, currently deputy commanding general, U.S. Army Recruiting Command in Fort Knox, Kentucky, has been assigned to take over as commanding general at Ft. Jackson.