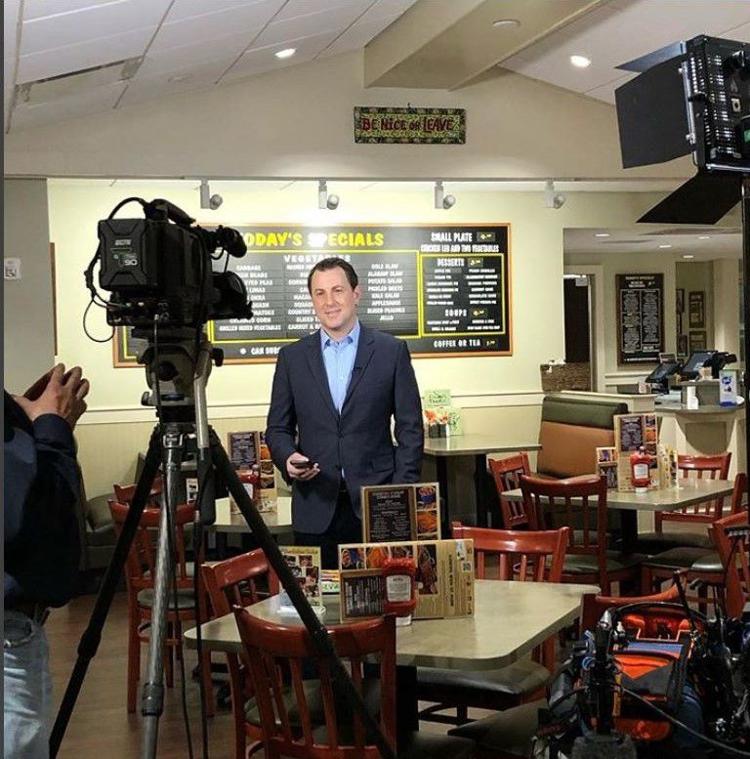 Locally-owned and operated Lizard's Thicket had a special group of visitors this morning. Todd Prio of morning news show, FOX and Friends, paid a visit to the restaurant's Elmwood Ave. location to report reactions from Tuesday night's Democratic debate.
The restaurant staff was thrilled to have FOX and Friends return for a second time. Community relations manager, Sara Krisnow, said she was very excited when they received the call asking if the restaurant would be available to host part of the morning show team for the segment. "We wanted to showcase Columbia, so we scheduled to open at 4:00 am," said Krisnow.
More than 100 guests showed up Tuesday morning to welcome Prio, his producer, two cameramen and two security team members to Columbia. Prio and his team also dined from Lizard's Thicket's wide-variety Southern menu.
Krisnow said she is grateful for the visit. "It's an honor when a national news outlet chooses you out of so many restaurants to feature," she added.
Lizard's Thicket will celebrate 43 years of serving the Midlands and Florence this December.