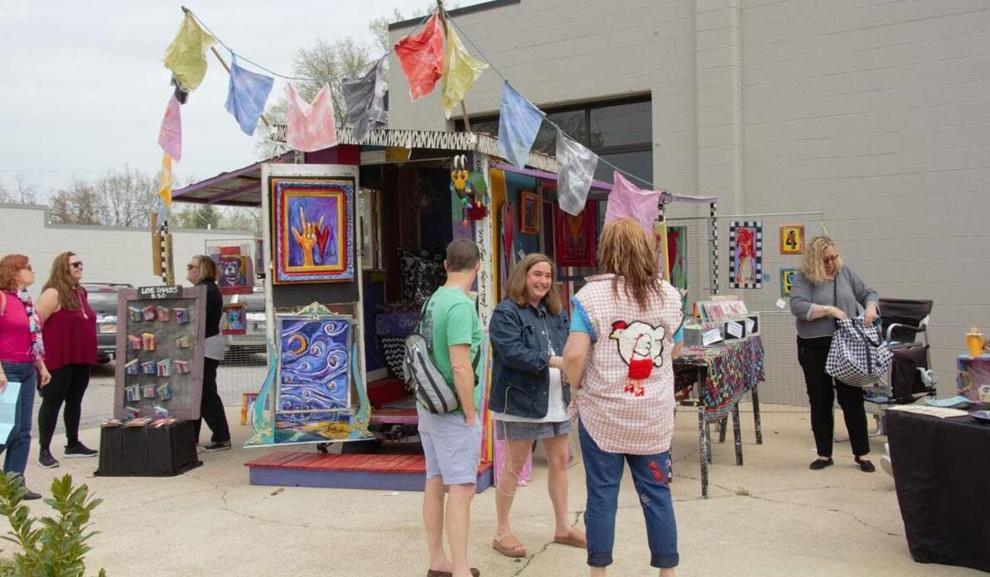 Columbia is looking ahead to springtime with the return of the Cottontown Art Crawl. The event will feature 115 artists who will display and sell their original work in Columbia's Cottontown neighborhood.
Art lovers can expect to gather Mar. 12 from 10 a.m. until 3 p.m. for art, music, food and other activities.
The historic neighborhood held the inaugural Cottontown Art Crawl in 2019, making 2022 the fourth annual event. This year's event will be the largest yet sponsored by the neighborhood.
"The Cottontown neighborhood is looking forward to supporting the Columbia arts scene on March 12th," said organizer Julie Seel. "Artists will be selling their work throughout the entire neighborhood. Some of the artists are emerging, some are quite accomplished, and some are award winning, juried artists. So, we truly have something for every level of art enthusiast."
Though the art crawl is entirely outdoors and spread over several city blocks, social distancing and masks are encouraged.
An accessibility and entertainment corridor will be set up on the 2200 block of Sumter Street with artists, food vendors and more. Artists are located throughout the neighborhood, however the corridor is intended to be more accessible to individuals with mobility issues.
The event is free and open to the public and will also feature live music by local musicians at Indah Coffee's outdoor stage. The main host station will be located at 2200 Sumter Street, where information and maps will be available. Maps will also be available at specially marked post boxes throughout the neighborhood.
Additional information about the 2022 Cottontown Art Crawl is available on the event's Facebook and Instagram pages.