Ah, fair food. It's one of the biggest reasons many guests look forward to attending the South Carolina State Fair each year. Whether it's a foot-long corn dog or Fiske fries doused in vinegar, everyone has a favorite.
There are a few new arrivals on the food scene this year ranging from sweet to savory, but all equally mouth-watering.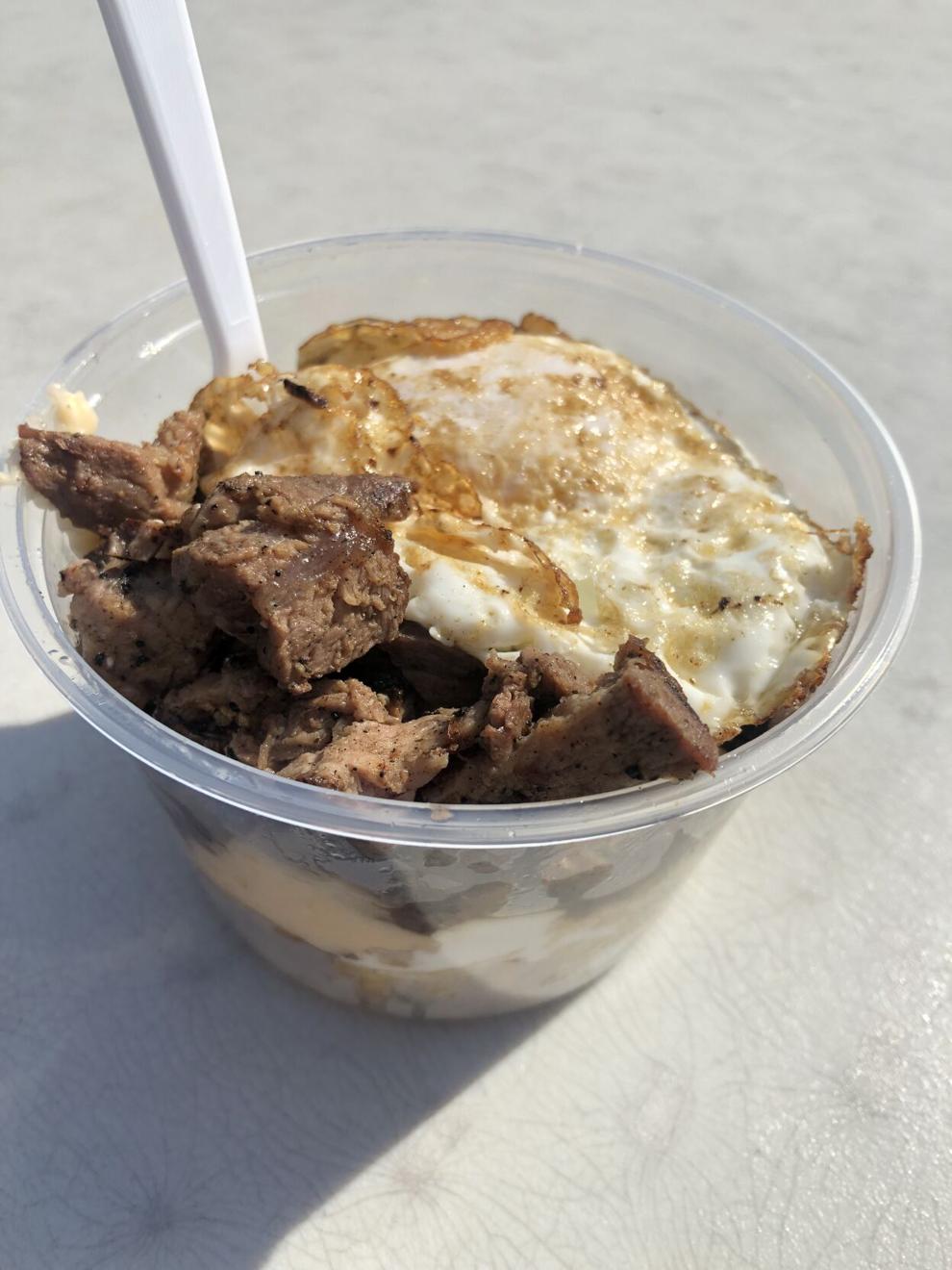 The Steak N Eggs Sundae is the newest menu item at DeAnna's Food Concession, often known as the "sundae stand." Owned by Ryan Hagy and his wife, the couple offers a variety of savory sundaes like cajun shrimp, pulled pork and surf n turf. This year's addition is made up of fresh-cut fries layered with cheese, sour cream and bacon. Cheese grits are added on top, along with cut sirloin steak and a fried egg.
Hagy said the new sundae was inspired by a customer at the Georgia State Fair. "One of the police officers ordered our surf n turf and asked to put grits on top. A few others did too, and came back to say it was the best thing ever," he said. "We wondered what else we could add to make it more fun." All of the sundaes are made to order.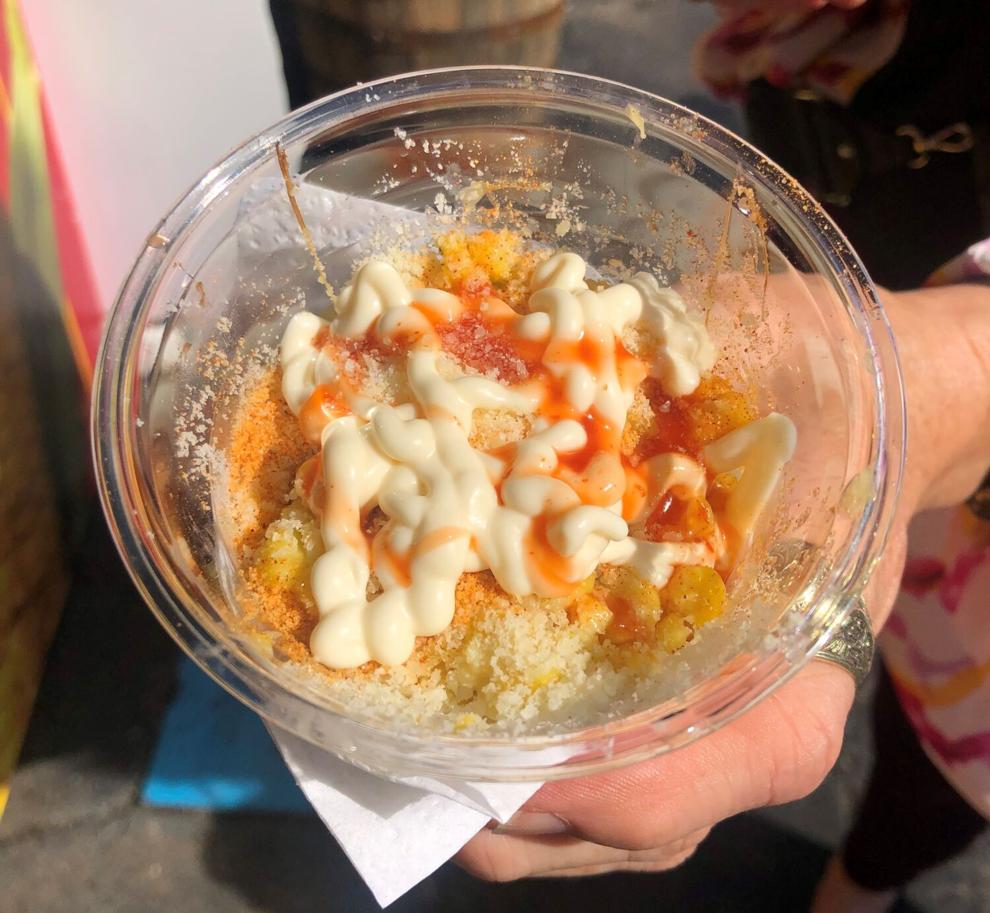 Some may think "roasted corn" sounds like a generic option, but the new roasted corn at the fair is anything but. There are seven menu options customers can order at the new food station.
Mexican style street corn on the cob is available, brushed with mayonnaise and covered with crumbled Cojita cheese, chopped cilantro and chipotle pepper with a slice of lime. Those who don't want to put in the work of eating it off the cob can order cups of corn with varieties of toppings including Flaming Hot Cheetos.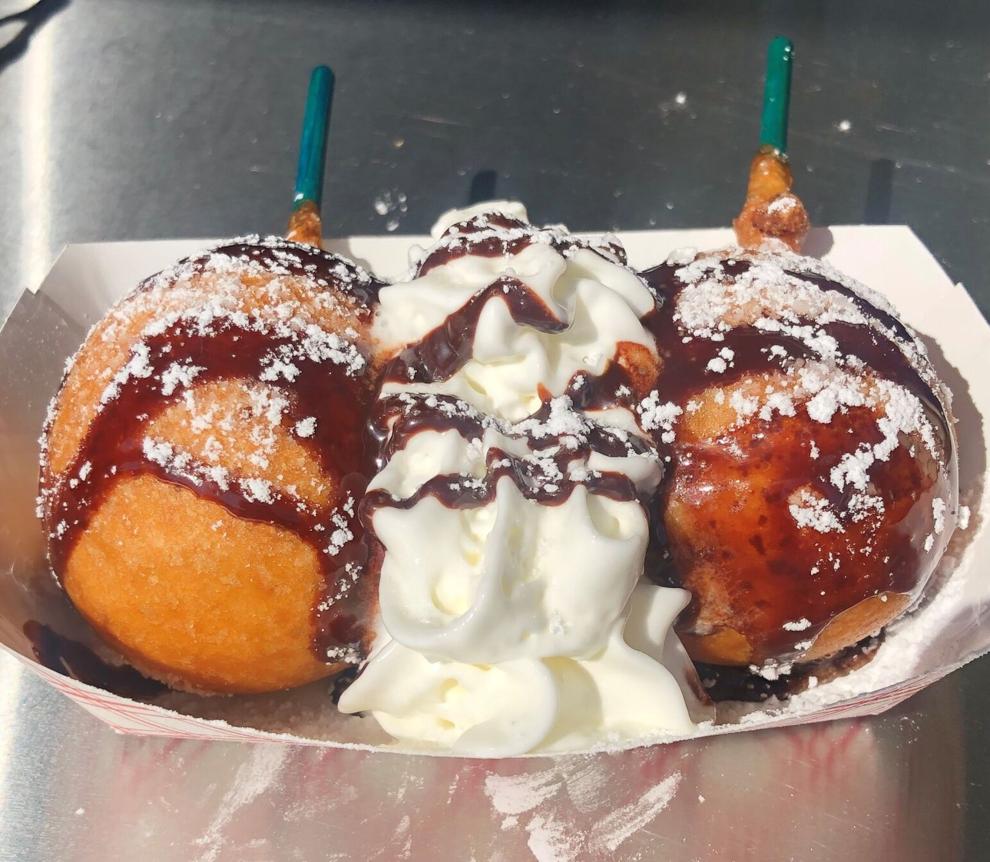 Guests with a sweet tooth will be happy to know of this year's new deep fried lava cake. The dessert item is available alongside other popular fried desserts like red velvet Oreos, cookie dough and Snickers. The concession stand is located near the Cantey building by the front entrance. 
Manager Patrick Best said they first added the lava cake to their list of fried treats last year at the Florida State Fair. Since then, it's been a hit.
"It's been lovely, everybody loves it," Best said. "We've gotten a great response. It's a beautiful thing, especially if you like chocolate."
One order comes with two lava cakes, dipped in funnel cake batter and deep fried, topped with whipped cream and chocolate syrup.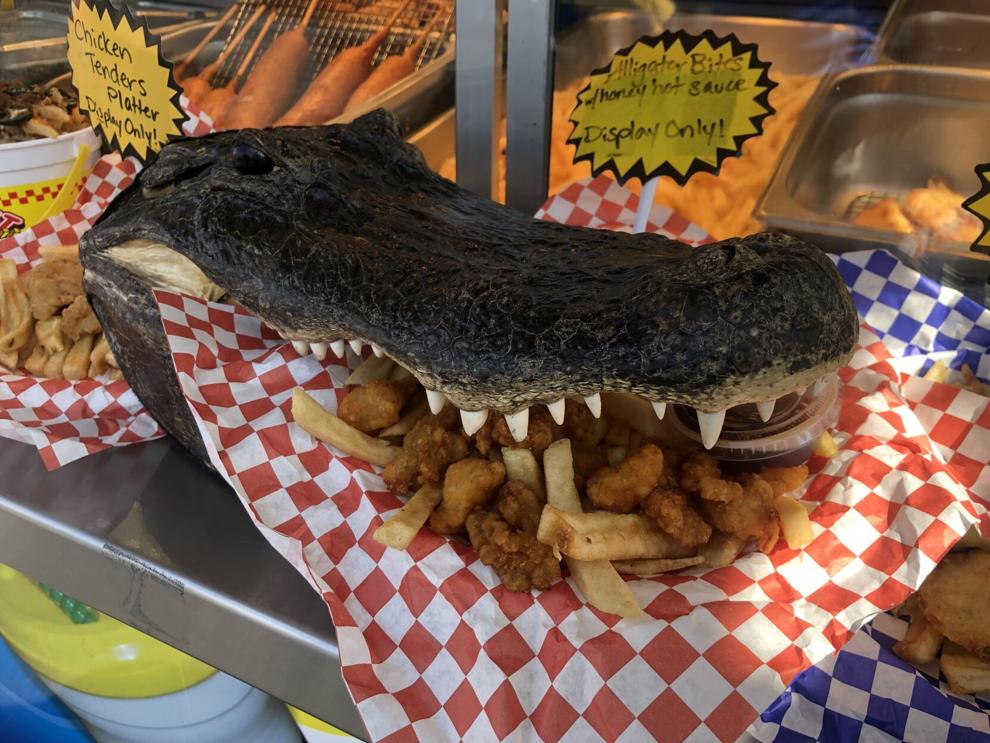 Lastly, Atlantic Concessions has come to the South Carolina State Fair for this first time this year, specializing in a variety of seafood options. Customers can order items like fried fish, shrimp, oysters, scallops, calamari or clam strips. Even alligator bites are on the menu.
Manager Lauren Howell said the Virginia-based concessions trailer has been active for about 25 years, and every year they've been extending its fair presence.
"So this one is a new one for us this year, and it's been really good," she said. "Especially because people say they haven't really had seafood here in awhile."
There are other options available at Atlantic Concessions for non-seafood lovers including chicken tenders, corn dogs and loaded ribbon fries.
The South Carolina State Fair will continue through Oct. 24. Additional information can be found on scstatefair.org.