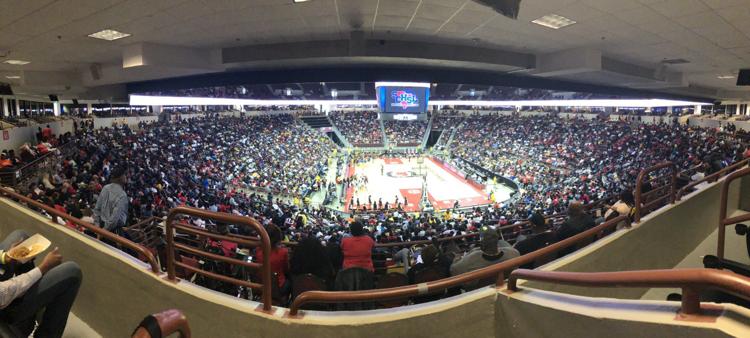 There were four Midlands high school basketball teams that took home titles this weekend at the Colonial Life Arena in Columbia. It was a great showing from fans all over the state for each game. Here's how all 10 games turned out.
1A Girls
High Point Academy 60
Military Magnet 50
The Lady Grizzlies battled back from double digits to capture the 1A title. Taniah Wilkins had 19 points and 18 rebounds in the win. HPA outrebounded MM 55-34.
1A Boys
Great Falls 73
Scott's Branch 71
The Red Devils captured their 11th state championship in boys basketball. Winthrop signee Kelton Talford had 25 points and 17 boards even though he played with foul trouble. Whale Branch actually led this game with 2 minutes to play by 4 until GF put on a run and held tight with defense. Great Falls started this year with a new principal, AD, and basketball coach.
2A Girls
North Charleston 38
Christ Church 34
First state championship for North Charleston since 1984. Ca'Vashia Johnson led all scorers with 17 points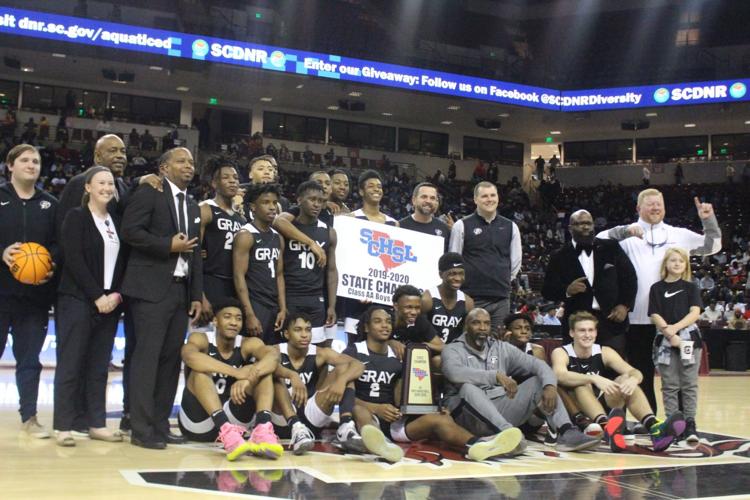 2A Boys
Gray Collegiate Academy 53
Whale Branch 39
The War Eagles made the three-peat in 2A. They got 22 points, six rebounds and four assists from Chase McDuffie. Taurus Watson added 11 points. GCA shot 48 percent from the floor. This team has somewhat evolved over the past three state championships, with different players and moving parts, but they have pretty much always relied on good defense. Dion Bethea and his staff have done a great job with that program.
3A Girls
Keenan 53
Marion 33
Keenan wins the state title and fourth for coach Reggie McClain, his fourth with the program. Star Freshman MiLaysia Fulwiley had 29 points to go along with eight rebounds and eight steals. Ashari Lewis had another great game in the post grabbing 12 boards. Keenan held Marion to 19 percent (12-63) shooting for the game with just three total points being scored in the final quarter
3A Boys
Keenan 55
Wade Hampton (H) 32
The Raider boys followed up the girls with an encore of their own. It's the seventh state title for future hall of fame coach Zach Norris and ninth overall for the boys program. Raekwon Horton was a monster for Keenan scoring 19 points and 12 rebounds. He also added four steals. Jazian Gortman was the other Raider in double figures with 13. And thirty of Kennan's points came in the paint.
4A Girls
North Augusta 70
South Pointe 57
In a rematch from last year, it ended in the same result. The Lady Yellow Jackets were tested a little more this time but pulled away late for their fourth straight championship. SP actually came back from double digits and took the lead, outscoring NA in the third 20-10. But Tyliah Burns took over scoring 33 points hitting five three pointers. They victors scored 23 points off turnovers. Randi Neal had a spirited performance in the loss with 22.
4A Boys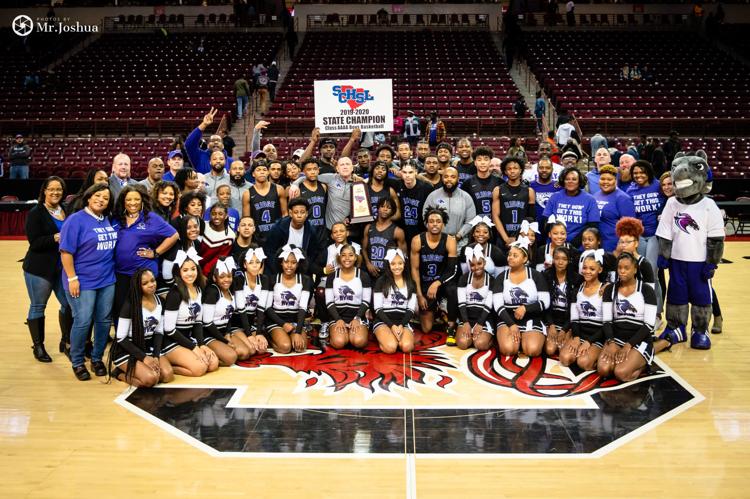 Ridge View 69
Myrtle Beach 59
The Blazers came from behind a few times to capture their third championship in a row. This one had a ton of highlights. The three ball kept the Seahawks within striking distance as they hit eight on the night. RV would pull away in the second half with a margin of 40 to 25. The Blazers had four in double figures with Tyler Rice leading the way with 23. Cincere Scott had 16 while USC Gamecock signee had 14 points and 13 rebounds. Coach Frank Martin made his way from the Vanderbilt game earlier in the day, and was in attendance to see his future pupil.
5A Girls
Goose Creek 42
Clover 38
Goose Creek makes it back to back state titles. They played great defense with the difference being the fourth quarter where they outscored the Blue Eagles 22-15. They limited Clover star junior Aylesha Wade to just 12 points on four of 14 shooting.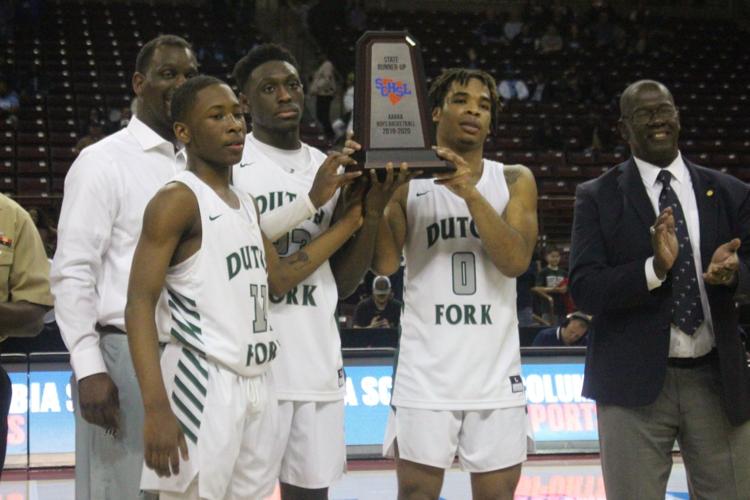 5A Boys
Dorman 65
Dutch Fork 46
Dorman makes it four in a row. Behind a dominant first half where they led 37-15, the Cavs never looked back. Clemson signee PJ Hall had 16 and 12 while Butler signee Myles Tate had 17. In the loss, Jarvis Green led all Silver Foxes with 12 points. Dorman had 17 assists as a team shooting 56 percent from the floor. Dorman will play for a national championship in the GEICO Nationals which will be held in New York later this spring.