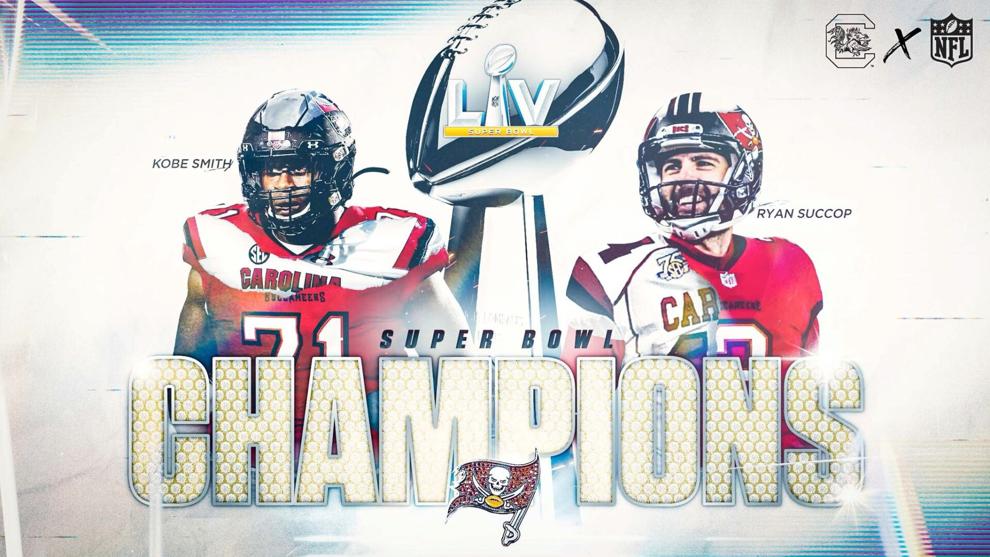 "Mr. Irrelevant" is now a Super Bowl champion.
Former University of South Carolina kicker Ryan Succop kicked a 52-yard field goal and made all four of his PAT attempts in helping the Tampa Bay Buccaneers to a 31-9 win over Kansas City Sunday in Super Bowl LV.
Succop was the last player drafted in the 2009 draft, the position traditionally known as Mr. Irrelevant. Drafted by the Chiefs, he spent five years in Kansas City, then played for Tennessee before signing with Tampa for this year.
Kobe Smith, also a former Gamecock, was on Tampa's practice squad and not active for the Super Bowl.
Their win denied former Gamecocks Rashad Fenton and Chris Lammons, both now with the Chiefs, a second consecutive championship.
Succop made 49 field goals and 104 extra points (in 106 attempts) as a Gamecock, making him one of the top 10 scorers in school history when he completed his college career.
UofSC alumna Tori Richman, now a photographer for the Buccaneers, was also on the winning side this year.